Belarusian black metal entity Khandra will be releasing its new full-length, 'All Occupied by Sole Death,' via Season of Mist Underground Activists on May 28! The cover artwork, tracklist, and details can be found below. Listen to the band's demolishing first single "Irrigating Lethal Acres with Blood" at THIS LOCATION [embedded below].
'All Occupied by Sole Death' is available for pre-orders at the Season of Mist shop HERE.



The cover artwork was made by Chris Kiesling (Misantropic Art) and can be found below along with the tracklist.
Tracklist:
1. Mute moleben (02:12)
2. Irrigating lethal acres with blood (06:29)
3. Nothing but immortality for aye (06:17)
4. In harvest against the Sun (07:03)
5. With the blessing of starless night (06:30)
6. Thanatos (08:21)
7. All occupied by sole Death (06:34)
Total: 0:43:26
Artwork: Chris Kiesling (Misantropic Art)
Recording studio: Cavum Atrum Studio
Producer / sound engineer: Dmitry Romanovsky
Mixing and mastering: Studio Forz, Dmitry Haladko
Line-up:
Uladzimir B: vocals
Dmitry R: guitars
Pavel V: drums
Anton S: bass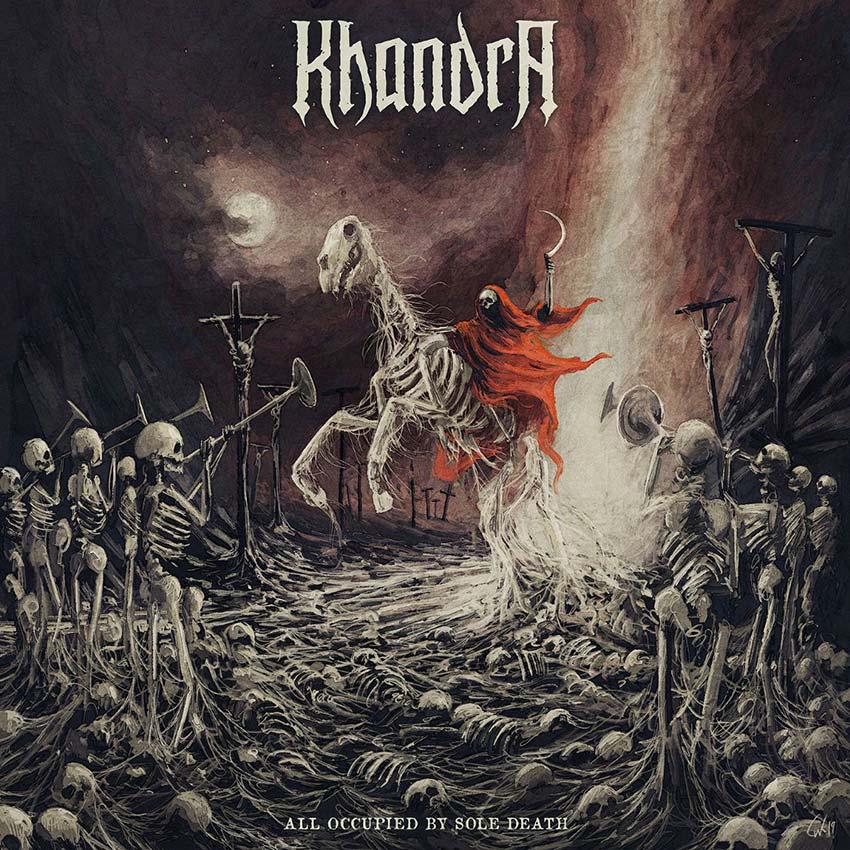 Press release courtesy of Season of Mist
Also Check Out: Akiavel share "Frozen Beauties" video teaser