Progressive/post metal act Kilter have announced a show in New York City at fresh jazz music venue Nublu 151, located in NYC's Lower East Side, for March 31st. The band will be joined by Seven)Suns and Andromeda Anarchia — get tickets here.
Here's more info from the gig reveail, "There will be opportunities for each of the artists/groups to perform music from their respective catalogues, but the focus of the evening is something entirely new: the first public performances of music from a forthcoming opera, La Suspendida, being composed by KILTER for these and additional collaborators."
"We were struck by a disturbing episode from history," explains Kilter drummer Kenny Grohowski. "A young woman died in the care of the doctor who was obsessed with her – and he kept her corpse as his lover for many years."
"We weren't interested in the obvious weirdness of the story," Kilter saxophonist Ed Rosenberg III adds. "We became interested in the woman's journey – not as a victim but as a human with an extremely extended 'moment', so to speak, between life and death."
A presser continues, "The libretto, created from extended conversations with the musicians, is by author, Metropolitan Opera commentator, and devoted Metalhead William Berger."
Kilter bassist Laurent David ends with, "The drama is simultaneously unique and universal – we are aiming to provide music about which the same will be said."
Get tickets to the Manhattan show here.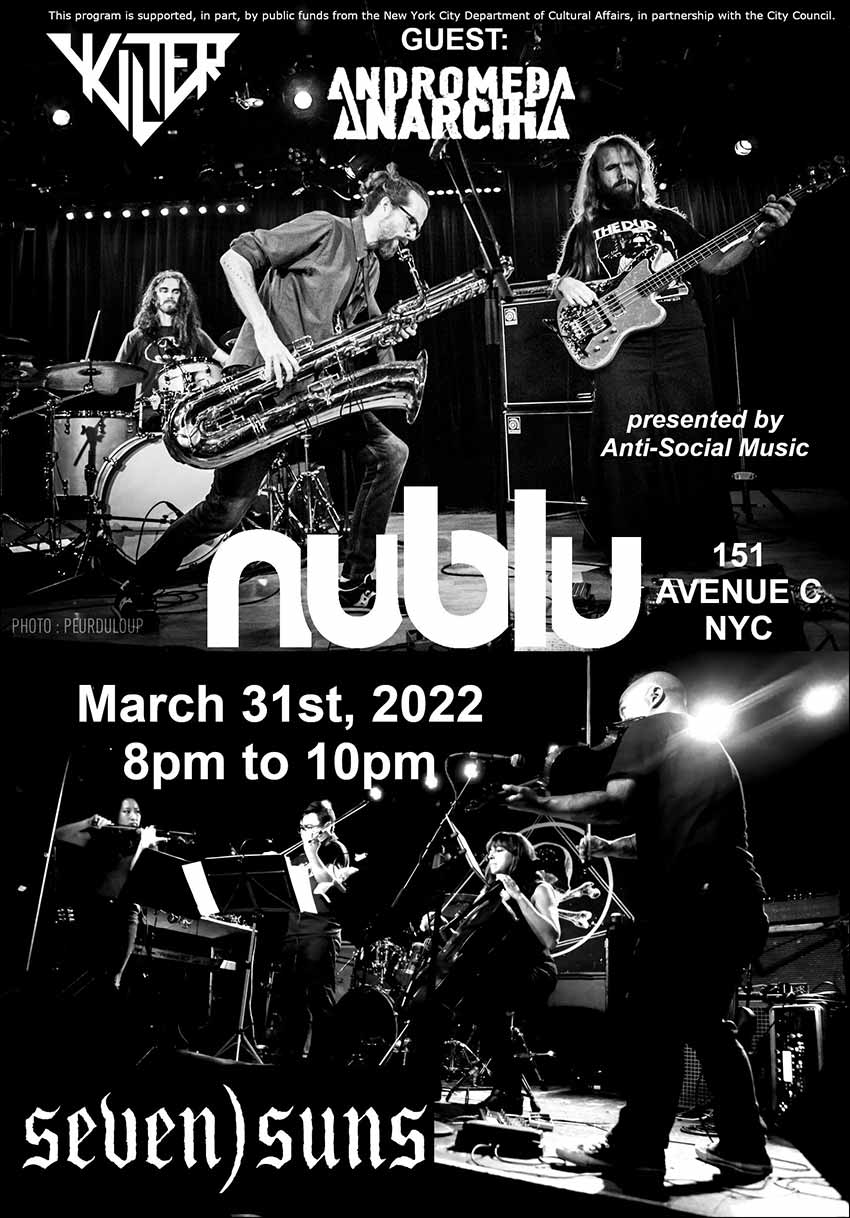 Also Check Out: Origin, Abysmal Dawn, Tombs & Killitorous 2022 North American tour announced