Share the post "Leprous release "The Sky Is Red" live video, playing Norwegian shows"
Norwegian progressive metal/rock act Leprous have posted a live video for their track "The Sky Is Red," which appears on their latest full-length album on InsideOut Music, 'Pitfalls.' Watch below.
As per the official announcement:
The clip created by João Filipe and Creative Productions was recorded on March 1st, 2020 in Lisbon, Portugal, coincidentally the last show of the latest European tour by LEPROUS, but also the very last regular live-show before the current general halt of live-activities.
In addition, Leprous have booked two live shows (with different setlists) for July 10, 2020 at the Sentralen in Oslo, Norway. Limited tickets are being sold to accommodate social distancing guidelines. Get more info and buy tickets HERE.
Stream: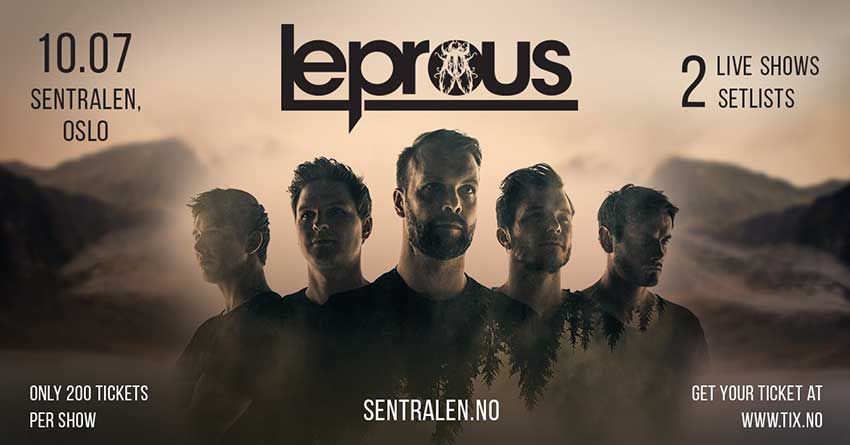 Leprous line-up:
Einar Solberg – vocals/synth
Tor Oddmund Suhrke – guitar
Robin Ognedal – guitar
Simen Børven – bass
Baard Kolstad – drums