Austin, TX dark rock / post-Americana band Lord Buffalo will release its new LP, 'Tohu Wa Bohu', on March 27 via Blues Funeral Recordings. Recorded in Lockhart, TX with producer Danny Reisch (Chelsea Wolfe, Okkervil River) and mastered by Dave Shirk (Mastodon, Sun Ra), the album is the follow-up to the folk-psych group's 2017 self-titled full length, an opus hailed as "widescreen Panavision, as sweeping and pretty as it is harshly powerful" by The Big Takeover.
Now, Popmatters premieres the new Lord Buffalo video, "Dog Head", saying, "Filled with majestic violin figures, steady post-rock rhythms, and haunting, American Gothic-inspired lyrical poetry, "Dog Head" offers listeners big surprises, musical catharsis, and a sense that this is a torch to light our collective way in times of darkness. At times reminiscent of Earth's latter-day forays into the music of the American West, "Dog Head" is ultimately Lord Buffalo's alone. It's a remarkable performance and song from an equally remarkable LP." Watch Lord Buffalo's "Dog Head" video at this location.


"Dog Head" is a song from our new LP, 'Tohu Wa Bohu', and while the album version begins as a dark, downtempo piano creeper, we'd been doing the song live with an extended intro of bowed guitar and violin," says vocalist / guitarist Daniel Jesse Pruitt. "Lord Buffalo songs often come out a little different every night, and we wanted to capture a little of that with this live-in-studio version of 'Dog Head'. 'Dog Head' begins with a drone of bowed guitar and violin and the holds to the low road until the switch gets flipped and fuzzed-out guitar breaks in to end the piece with an exclamation point. The end gets chaotic, the song comes off the tracks a bit, but the heaviness feels redemptive, a release from the previous dirge."
A separate taste of what 'Tohu Wa Bohu' holds in store can be heard now as Lord Buffalo streams the new song "Halle Berry"; hear it now at this location. Watch the band perform the track live via NPR Live Sessions at this location.
An unsettling ride through open plains and melancholic Midwestern imagery, Lord Buffalo's 'Tohu Wa Bohu' is thick with a captivating, restless intensity and brooding heaviness of the soul. The band's songs explore experimental, psychedelic instrumentation driven by ghostly, ambient tracks of metallic guitars, thundering drums, eerie violin strings, windswept arrangements, canyon echos and the emotive, melancholic voice of front man Daniel Jesse Pruitt. With its haunting trance and spacious soundscapes, the record plays across multiple genres, taking cues equally from Morricone and Badalementi as well as Sabbath and Swans. The word Tohu-wa-bohu can be translated as both a void/emptiness and chaos/disorder, each paring more than apt descriptors of Lord Buffalo's powerful, ominous sound. The group tackles the fears of looming end times not with analysis and commentary but by an embrace of the feeling of oblivion in all its incomprehensible majesty.
When life allows, Lord Buffalo will perform live in support of 'Tohu Wa Bohu' including an appearance at this year's Psycho Las Vegas festival in August (w/ Danzig, The Flaming Lips, Blue Öyster Cult, etc.).
Lord Buffalo was formed in 2012 in Austin following the dissolution of Pruitt's former band The Hot Pentecostals. The band released its debut EP in 2012, recorded a Daytrotter Session that same year, and in the time since has performed live as direct support for artists as diverse as Roky Erickson, Dead Meadow, Bonnie Prince Billy, Phosphorescent, Wovenhand, and Thee Silver Mount Zion. With its spacious soft/loud dynamics and violin drone, Lord Buffalo is often the loudest band on folk night and the softest on a metal bill, never failing to hold their own and make the dichotomy feel effortless.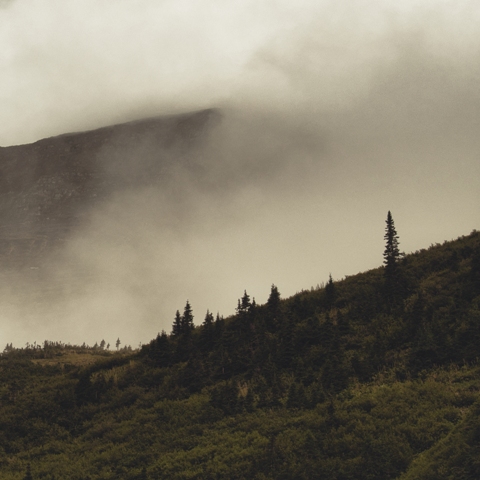 Track listing:
1.) Raziel
2.) Wild Hunt
3.) Halle Berry (Listen HERE)
4.) Dog Head (watch VIDEO)
5.) Tohu Wa Bohu
6.) Kenosis
7.) Heart Of The Snake
8.) Llano Estacado No. 2
Pre-order 'Tohu Wa Bohu' at this location.
Press release courtesy of Action! PR