Share the post "Melvins release "The Great Good Place"; announce Valentine's Day stream"
Rock legends Melvins have released a brand new single in the form of "The Great Good Place" from their upcoming Melvins 1983 release, 'Working With God' (out February 26th on Ipecac Recordings – pre-order). Check out the new song below.
In addition, the band have announced a Valentine's Day (Feb. 14th) live streaming event titled 'Divine Monkeyshines: Valentine's Day Special.' The online gig follows the band's debut live streaming performance from New Year's Eve. "Combining a musical performance with behind-the-scenes footage and interviews with the band members (Buzz Osborne, Dale Crover, and Steven McDonald), the Melvins put a unique spin on the at-home concert experience," notes the announcement. Tickets and exclusive merchandise are available here.
"Round two of Melvins TV!" said Osborne. "Just in time for Valentine's Day! Five different songs plus band interviews and other cool stuff. All this fine entertainment for only $5." Check out the event flyer and trailer below.

Stream "The Great Good Place":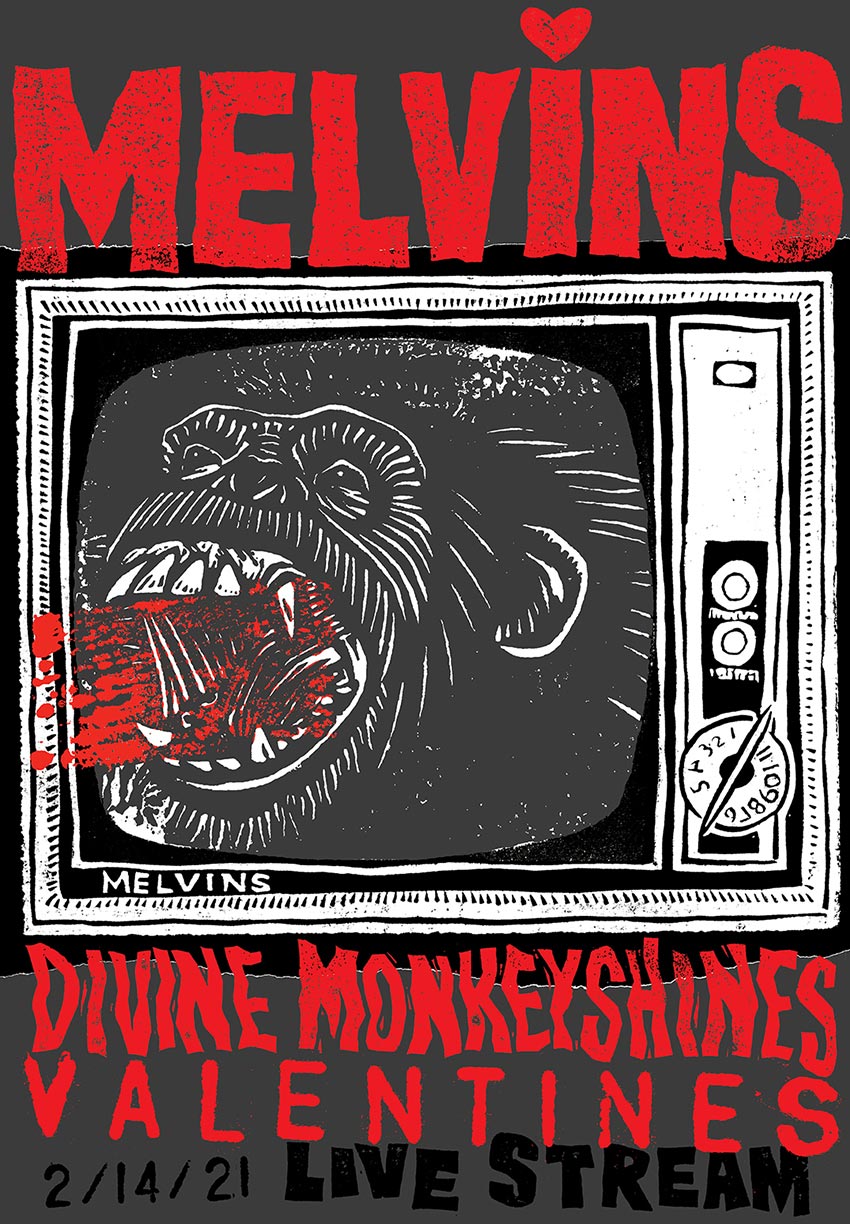 Also Check Out: The most ROCKING Bernie Sanders Inauguration Day memes of all time!