Share the post "Michael Schenker Group drop "In Search Of The Peace Of Mind" clip"
Today, Michael Schenker releases his new MSG album, Immortal via Nuclear Blast. The album title is a perfect statement describing Michael Schenker's legacy and celebrating his 50th anniversary as a musician. To commemorate the occasion, MSG has released a new music video for their single "In Search Of The Peace Of Mind". Watch the video here:


"'In Search Of The Peace Of Mind' had to be my 50th-anniversary celebration song. It means so much to me because it was my very first musical composition I wrote at the age of 15. And it was also the first song I had ever put on a record, also at the age of 15.
In addition, this song from the original 'Lonesome Crow' SCORPIONS' album, the very first album the SCORPIONS had ever recorded, has a solo on it that that was so perfect I would never change a note in 1000 years. I have no idea where it came from, alongside the other solos on "Lonesome Crow", where you can hear that I am an amateur, young and developing as a kid. But this lead break came from somewhere else. I have no idea how it happened.
I wanted to re-record this song for "Immortal", making it an epic, and put an additional long solo at the end of the song, which turned out so amazing. The sound describes my 50-year journey expressed on lead guitar. Again it ended up so amazing, like an inner conversation throughout my life – questions and answers; making choices expressed on lead guitar.
With Gary Barden, Ronnie Romero, Robin McAuley, and Doogie White making a contribution to my 50th anniversary, it turned out complete. Not to forget the amazing contribution of Simon Phillips on drums, Barry Sparks on bass, as well as Steve Mann on keyboards. Fantastic.
This is the 4th single for 'Immortal' – the 50th anniversary of Michael Schenker
Have fun,
Michael Schenker"
Immortal is available in the following formats:
CD
CD/Blu-ray Digipak (incl. Michael Schenker Fest Live @ Bang Your Head festival)
Earbook (incl. album CD + live Blu-ray & live 2CD) *SOLD OUT
PIC-LP *SOLD OUT
LP (black, black/white marbled, red/black marbled)
Get the album here: http://nblast.de/MSG-Immortal
—-
Michael Schenker
"50th Anniversary – IMMORTAL"
performed by the current MSG/Michael Schenker Group
with special guest DORO
28.10.2021 UK – Leeds, O2 Academy
29.10.2021 UK – Newcastle, O2 City Hall
30.10.2021 UK – Wolverhampton, KK Steel Mill
31.10.2021 UK – London, O2 Shepherd's Bush Empire
Tickets: https://www.ticketmaster.co.uk/michael-schenker-tickets/artist/890401
Michael Schenker
"50th Anniversary – IMMORTAL"
performed by the current MSG/Michael Schenker Group
02.11.2021 NL – Zoetermeer, De Boerderij
03.11.2021 CH – Pratteln, Z7
04.11.2021 IT – Turin, Audiodrome
05.11.2021 ES – Barcelona, Razzmatazz 1
06.11.2021 ES – Madrid, La Riviera
Tickets: https://www.dragon-productions.eu/bands/michael-schenker/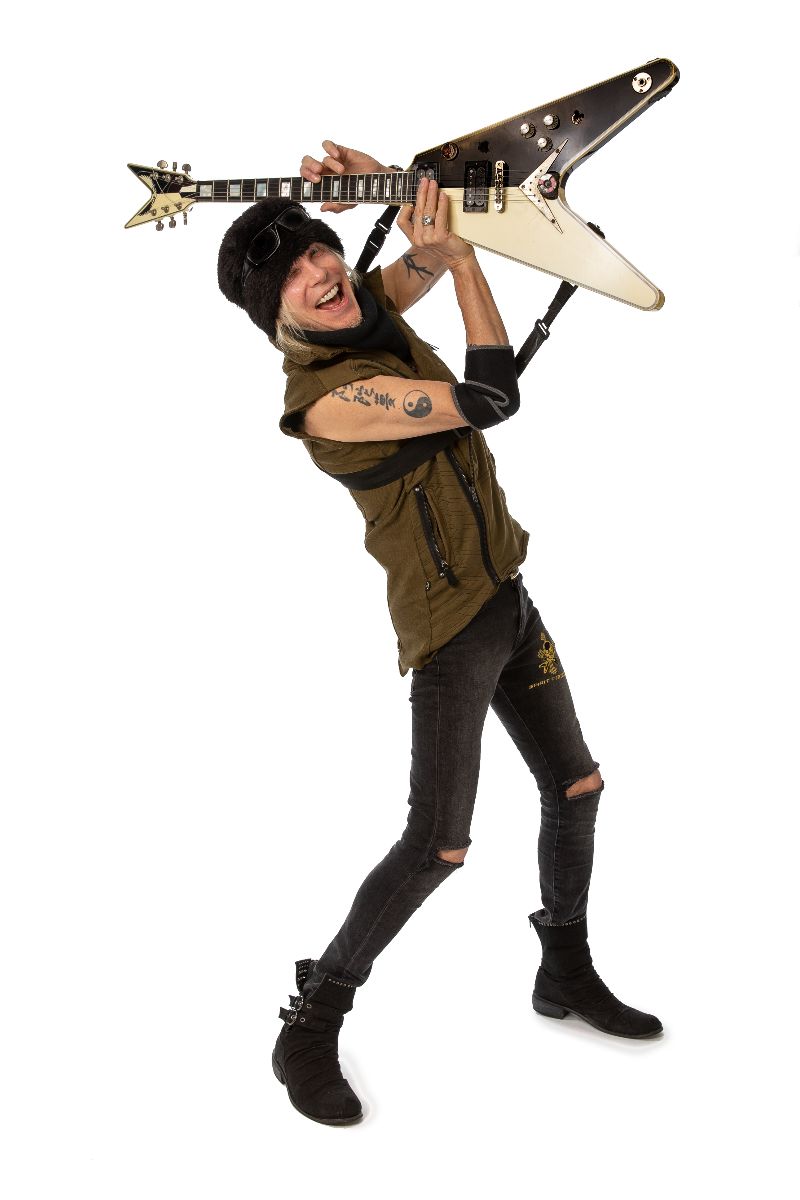 Press release courtesy of Nuclear Blast Records
Also Check Out: Rob Zombie drops "The Eternal Struggles Of The Howling Man"