Share the post "Necrophobic drop new single/video, "The Infernal Depths of Eternity""
Today Swedish blackened death metal legends Necrophobic release a new single and video for "The Infernal Depths Of Internity," the second blistering take from their upcoming album Dawn Of The Damned. The new record, previously teased by first single/EP "Mirror Black" has been hailed as their undoubtedly most diverse and elaborated album to date and will be released on October 9th, 2020 via Century Media Records worldwide.
Says Necrophobic of the video:
"NECROPHOBIC and Costin Chioreanu have worked together to bring out the very essence of the new album Dawn of the Damned. We wanted to visualise the phases of the opening of the third eye. The serpent's awakening and the traveler's shift from flesh to soul. The song 'The Infernal Depths of Eternity' is the continuation of 'Mirror Black.' Where the album's first video is about the gateway to the other side, this second video is about when we make contact with the spirit realm through the devil's crown. We could not be happier with the result. Costin's video art matches the vision we had when writing the songs just perfectly!"
The stunning animated video for "The Infernal Depths of Eternity" was created by Costin Chioreanu.
Watch it here: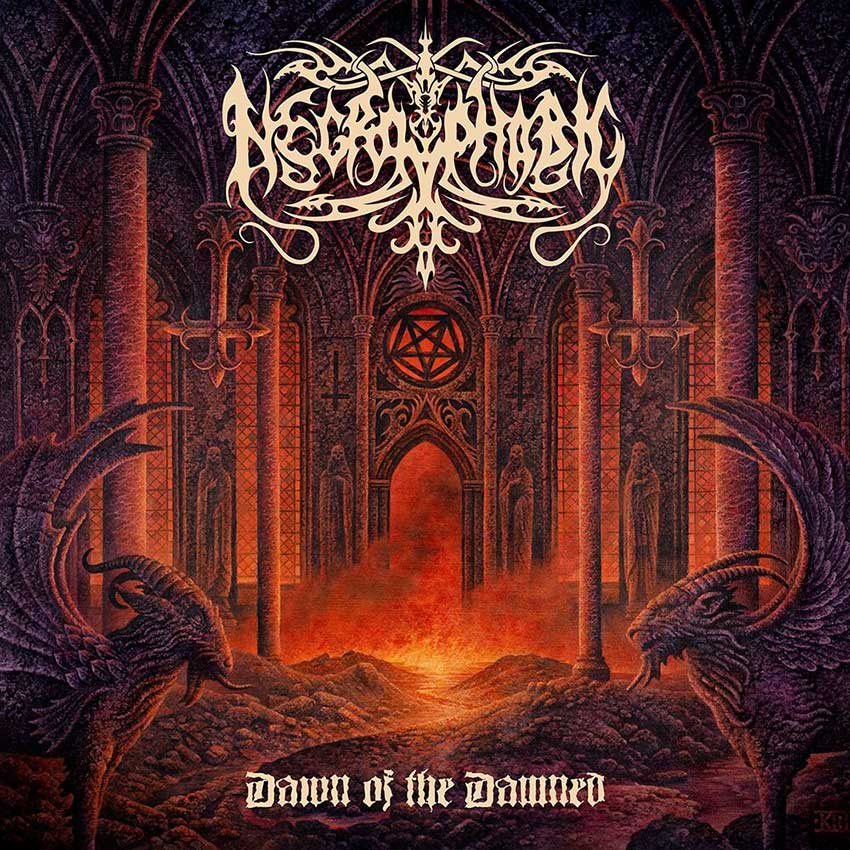 'Dawn of the Damned' Tracklisting:
01. Aphelion
02. Darkness Be My Guide
03. Mirror Black
04. Tartarian Winds
05. The Infernal Depths of Eternity
06. Dawn of the Damned
07. The Shadows
08. As the Fire Burns
09. The Return of a Long Lost Soul
10. Devil's Spawn Attack
Necrophobic returns to the stage for the following interntional dates:
10/24/2020 Braincrusher in Hell – Hirschaid – Germany
10/30/2020 The Crypt / Klubb Hellion – Linköping – Sweden
12/13/2020 Carioca Club – Sao Paulo – Brazil
1/28/2021 Plan B – Malmö – Sweden
1/29/2021 Valand – Göteborg – Sweden
1/30/2021 Slaktkyrkan – Stockholm – Sweden
5/22/2021 Vienna Metal Meeting – Vienna – Austria
5/29/2021 Maryland Deathfest – Baltimore – United States
7/24/2021 Baden in Blut – Weil am Rhein – Germany
8/13/2021 Alcatraz Metal Fest – Kortrijk – Belgium
9/11/2021 Meh Suff Fest – Hüttikon – Switzerland
9/25/2021 Metal Italia – Milan – Italy
And more shows to be announced soon…
Necrophobic is:
Anders Strokirk – vocals
Sebastian Ramstedt – lead guitars
Johan Bergebäck – rhythm guitar
Allan Lundholm – bass
Joakim Sterner – drums
Press release courtesy of FR PR