About four months ago the internationally positioned FORE were founded to express the member's passion for punk. "Hombres", their self-released debut album from 2020 (in a small edition of 100 Cds available in the USA, another 100 in Europe, distributed by the band itself), will now also be released on vinyl via the German independent label ftwctp Records.
FORE, consisting of Christian "Speesy" Giesler (ex-Kreator), Jeramie Kling (Venom Inc, Massacre, The Absence), Taylor Nordberg (Massacre, The Absence) and Brian Stephenson (Old James, Skull Fist), and ftwctp Records look forward to continuing cooperation in the future.
On YouTube, FORE had been able to generate first attention with the Pennywise cover in early August – check out "Open Door" here:


On Bandcamp you can already listen to all of the songs. Details about the vinyl will follow soon.
The track list:
1. Pet
2. Diagnosis
3. What's Right For You
4. Churchill Quote
5. It's Not You, It's Me
6. Song For A Friend
7. Movement
8. World Won't Wait
9. Find A Way
10. All Comes Crashing
11. Knocked Down
12. Today We Rise (No Tomorrow)
"Hombres" was mixed and mastered by Jeramie Kling and Taylor Nordberg at Smoke & Mirrors Productions in Spring Hill, Florida.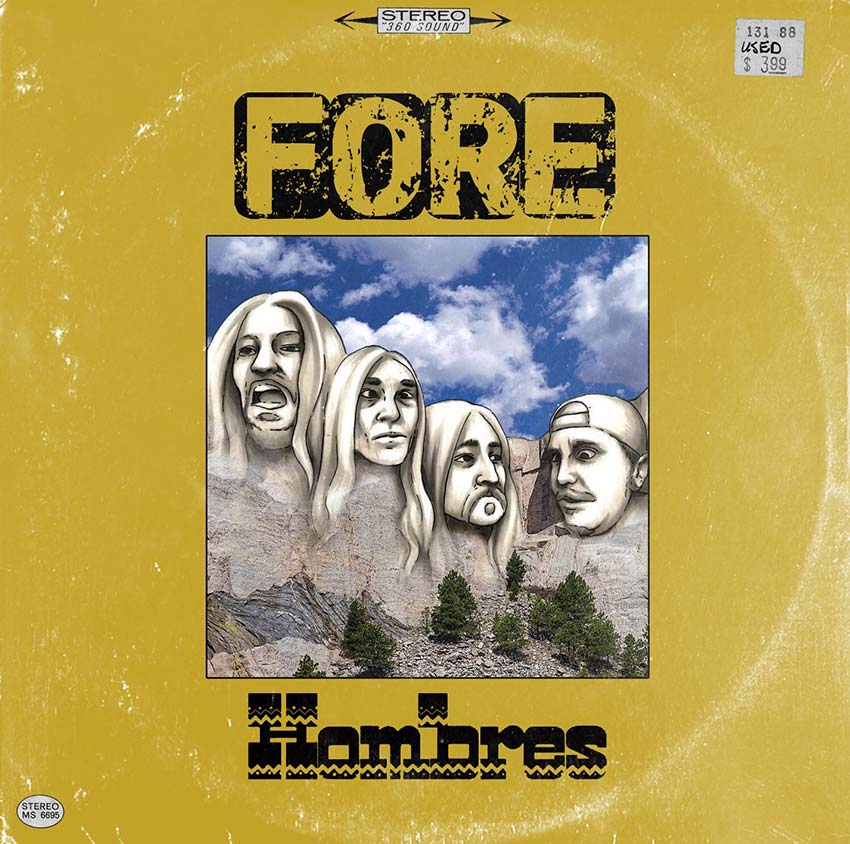 Press release courtesy of Infecting Cells PR