Swedish death/black metal vets Necrophobic have revealed their new song/video titled "Mirror Black," which appears on the band's upcoming studio album on Century Media Records, 'Dawn of the Damned' (out October 9th – pre-order).
Says Necrophobic, "The video for 'Mirror Black' was shot on two different locations in Stockholm. We wanted to manifest the bright and the dark side of the portal to the underworld. The song is about a journey to begin through darkness and fire. This is where the damned takes the final step into the pitch black depths of death. On to the other side where a new dawn awaits."
The new single is also being offered in 7" vinyl form, which includes the previously unreleased live recording of classic song "Darkside" (order).
Check out "Mirror Black":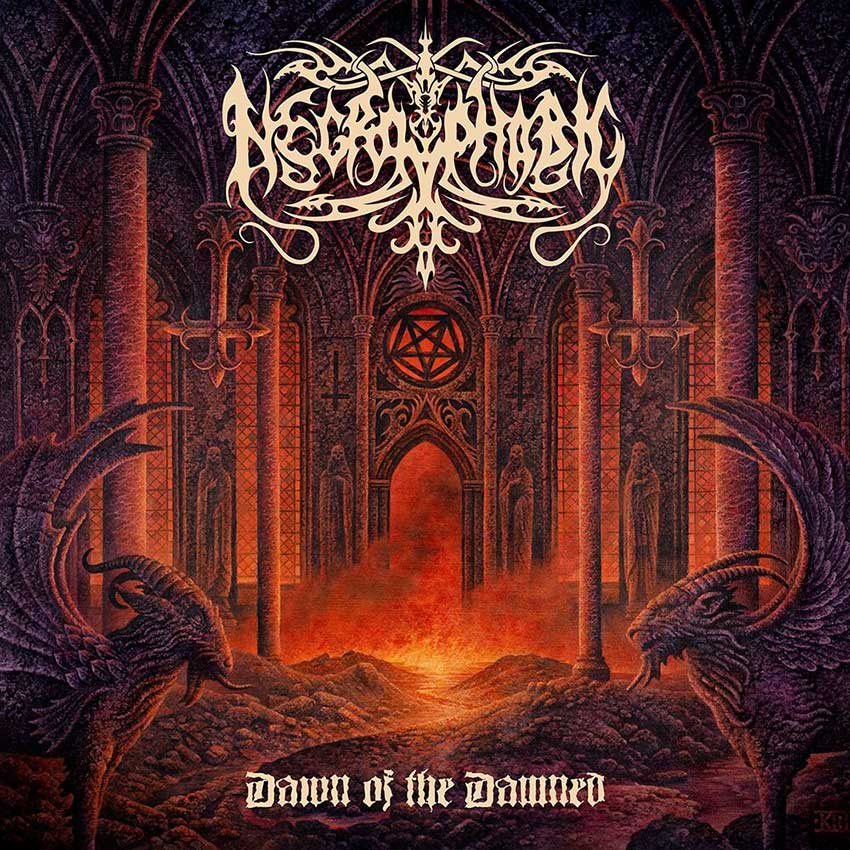 'Dawn of the Damned' Tracklisting:
01. Aphelion
02. Darkness Be My Guide
03. Mirror Black
04. Tartarian Winds
05. The Infernal Depths of Eternity
06. Dawn of the Damned
07. The Shadows
08. As the Fire Burns
09. The Return of a Long Lost Soul
10. Devil's Spawn Attack
Necrophobic is:
Anders Strokirk – vocals
Sebastian Ramstedt – lead guitars
Johan Bergebäck – rhythm guitar
Allan Lundholm – bass
Joakim Sterner – drums