Share the post "Nightfall debut new live video for "Meteor Gods," reveal live EP"
Greek metal masters Nightfall are now premiering the official live video for the song, "Meteor Gods," which was recorded during their live 'At Night We Play' performance in Athens (GR) in November 2021. The song is taken from the band's latest full-length, 'At Night We Pray.' The video can be seen at THIS LOCATION [embedded below].
The band has furthermore announced the release of a live EP, 'In the Temple of Ishtar,' featuring two tracks from the same concert, which will be out on July 22, 2022 on all digital streaming platforms. Pre-save the EP HERE.
Vocalist Efthimis Karadimas comments: "This is 'Meteor Gods' live! NIGHTFALL had been away from stages for long time, as dedicated studio act exclusively. But no more! No f***ing more! We now are in the process of reestablishing our old fame as a powerful live act, and this very video is exactly about that: The live experience. Together with the 'Witches' live video [recently uploaded in NIGHTFALL's official YouTube channel] leave no doubts about why you must catch us live! We are so much into delivering our music on stage, there's nothing that could bring us down."
'At Night We Prey,' an album about depression's martyrdom and how societies mistreating and stigmatizing those who suffer, is out NOW and can be streamed, downloaded, and purchased HERE.



NIGHTFALL – 'In the Temple of Ishtar' Live EP
1. As Your God is Failing Once Again (Live) 04:38
2. Ishtar (Celebrate Your Beauty) (Live) 07:36
Line-up:
Efthimis Karadimas: Vocals
Mike Galiatsos: Guitar
Kostas Kyriakopoulos: Guitar
Fotis Benardo: Drum
Vasiliki Biza: Bass
Recording studios: Devasoundz studios and Soundflakes studios (Athens)
Producers: Efthimis Karadimas and Fotis Benardo
Engineers: Fotis Benardo, Thimios Krikos, Aggelos Karatzas
Mixing studio and engineer: Orgone studios, London, by Jaime Gomez Arellano
Mastering: Maor Appelbaum Mastering, Los Angeles, by Maor Appelbaum
Guest musician: Female vocals by Eleni and Souzana Vougioukli
Cover art: Travis Smith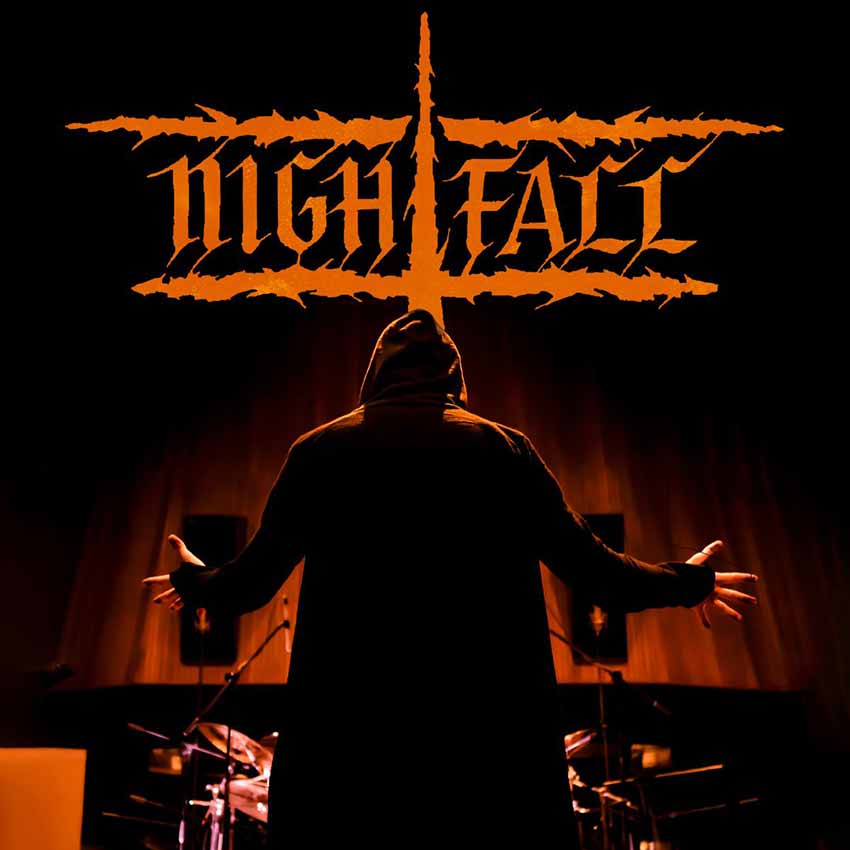 Press release courtesy of Season of Mist
Also Check Out: Torturer reveal new member, album and video