Belgian post-rockers Obsidian Kingdom have teamed up with New Noise Magazine to premiere the macabre music video for their new single, "The Pump." The song is taken from the band's upcoming opus, 'Meat Machine.' The video, which is not for the faint of heart, can be seen at THIS LOCATION [also embedded below].
'Meat Machine' is due on September 25 via Season of Mist! The full-length is a harsh sonic journey, abject and stentorian like a love letter from a school shooter. The perverse album is a rough drop into a nightmarish world of forbidden desires, frustrated sexual urges and the dark realms of the subconscious mind. The album art and track list can be found below.
Pre-orders for 'Meat Machine' are now live HERE.
"'The Pump' is a feverish delirium about the absurd nature of the world symbolized in a giant machine that constantly grinds and spawns flesh at the same time—neither good nor evil, but blindly bound to function forever in a meaningless course of processing meat," the band explains.
"Although devoid of morality or compassion, the whole scene doesn't lack a certain sense of humor. 'THE PUMP' is a frantic and dissonant song featuring the broken beat of a stupid mechanism. The main feelings portrayed are brutality and disorientation, but the chorus is also epic and liberating. Behind its grisly façade lies a veiled truth: that comedy may be the compass to find beauty at the heart of horror."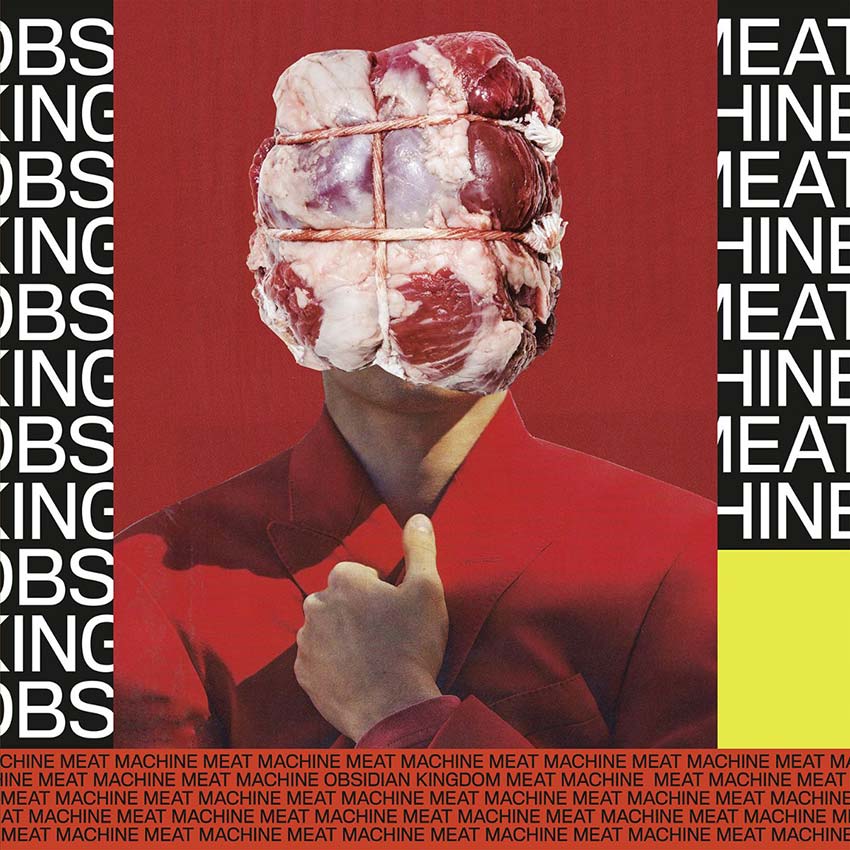 Track-list
1. THE EDGE (3:58)
2. THE PUMP (4:24)
3. MR PAN (5:38)
4. NAKED POLITICS (4:21)
5. FLESH WORLD (6:15)
6. MEAT STAR (4:41)
7. SPANKER (4:19)
8. VOGUE (3:42)
9. WOMB OF WIRE (5:17)
10. A FOE (5:26)
Total playing time: 48:01
Line-up
Rider G Omega: Guitars, Vocals
Ojete Mordaza Ii: Drums, Beats
Om Rex Orale: Bass
Viral Vector Lips: Guitars, Vocals
Jade Riot Cul: Keyboards, Synths
Recording Studio & Sound Engineers: Recorded and mixed at Ax Studios and Cal Pau Recordings in Barcelona during the summer of 2019
Producer/Sound engineer: Produced by Jorge Mur. Co-produced by Mr Ax and Obsidian Kingdom
Mixing: by Jorge Mur at Ax Studios
Mastering: by Magnus Lindberg at Redmont Studios in Stockholm (SE)
Guest Musician:
Jr Morgue – Microwave Sounds ('Womb Of Wire') And Bowed Guitars ('A Foe')
Cover art: Ritxi Ostáriz And Elena Gallén
Press release courtesy of Season of Mist