After a successful premiere at Roadburn Redux, Obsidian Kingdom has shared a live rendition of their track "Womb of Wire," shot during their headlining performance at Barcelonian AMFest last December with guest appearance from their former member Irene Talló. The clip can be seen at THIS LOCATION [embedded below].
The band comments: "'MEAT MACHINE' didn't always sound like you hear it today. Irene's departure from the band before the album came out meant that we had to re-write a lot of finished songs in a rush if we ever wanted to play them again in front of a live audience. Nevertheless, last December we had the privilege to have her onstage with us, so now you have the chance to enjoy 'Womb of Wire' just like it was meant to be before we parted ways. This song was actually her idea from the start, so it is only fair that you hear it from her lips."
Last fall, Obsidian Kingdom were awarded the "Best International Music Video" for "MEAT STAR" via the Santiago Horror Film Festival 2020! "MEAT STAR" is taken from the band's latest full-length, 'Meat Machine,' which is out NOW! The award-winning video can be seen at THIS LOCATION.
'Meat Machine' is a harsh sonic journey, abject and stentorian like a love letter from a school shooter. The perverse album is a rough drop into a nightmarish world of forbidden desires, frustrated sexual urges and the dark realms of the subconscious mind.
The album can be streamed/purchased/downloaded HERE.



Track-list:
1. THE EDGE (3:58)
2. THE PUMP (4:24) (WATCH)
3. MR PAN (5:38)
4. NAKED POLITICS (4:21)
5. FLESH WORLD (6:15)
6. MEAT STAR (4:41) (WATCH)
7. SPANKER (4:19)
8. VOGUE (3:42)
9. WOMB OF WIRE (5:17)
10. A FOE (5:26)
Total playing time: 48:01
Line-up:
Rider G Omega: Guitars, Vocals
Ojete Mordaza Ii: Drums, Beats
Om Rex Orale: Bass
Viral Vector Lips: Guitars, Vocals
Jade Riot Cul: Keyboards, Synths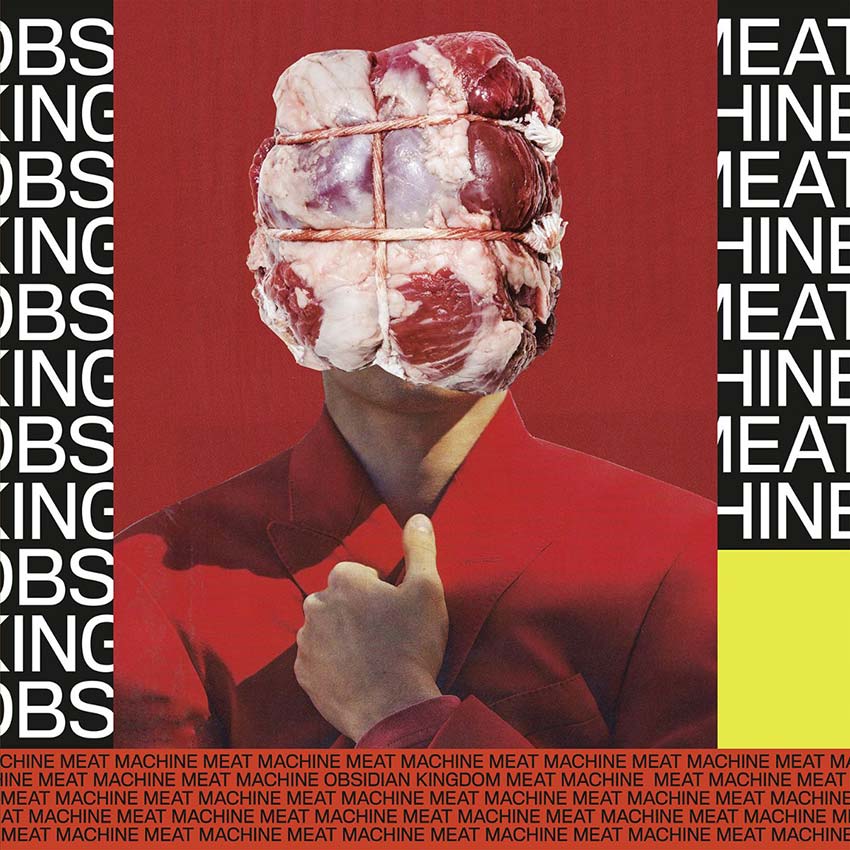 Press release courtesy of Season of Mist
Also Check Out: Nite sign to Season of Mist