Share the post "Obsidian Kingdom streams entire new album, 'Meat Machine'"
Barcelona's experimental rockers Obsidian Kingdom have partnered with Prog Magazine to stream their new album, 'Meat Machine,' ahead of tomorrow's release! The record can be heard in full at THIS LOCATION [also embedded below].
The album can still be ordered HERE
The band comments: "The moment of truth has come! We wrote 'MEAT MACHINE' to find something within ourselves, but we did it for you. Not because we wanted to show you our insides, but rather to encourage you to undertake the same adventure. It is violent and disturbing, like cutting open a living thing; and also messy and painful, because we had to make up our surgical tools on the go. The results of the autopsy are thrilling, baffling and somewhat beautiful. Putting this together took a great deal of effort and suffering, and our trip wasn't always funny. But we believe it was worth it, regardless of the outcome. So did we lose the plot, or have we discovered something new and exciting? Ride the machine and find out!"
'Meat Machine' is a harsh sonic journey, abject and stentorian like a love letter from a school shooter. The perverse album is a rough drop into a nightmarish world of forbidden desires, frustrated sexual urges and the dark realms of the subconscious mind. The album art and track list can be found below.
Pre-orders for 'Meat Machine' are now live HERE

.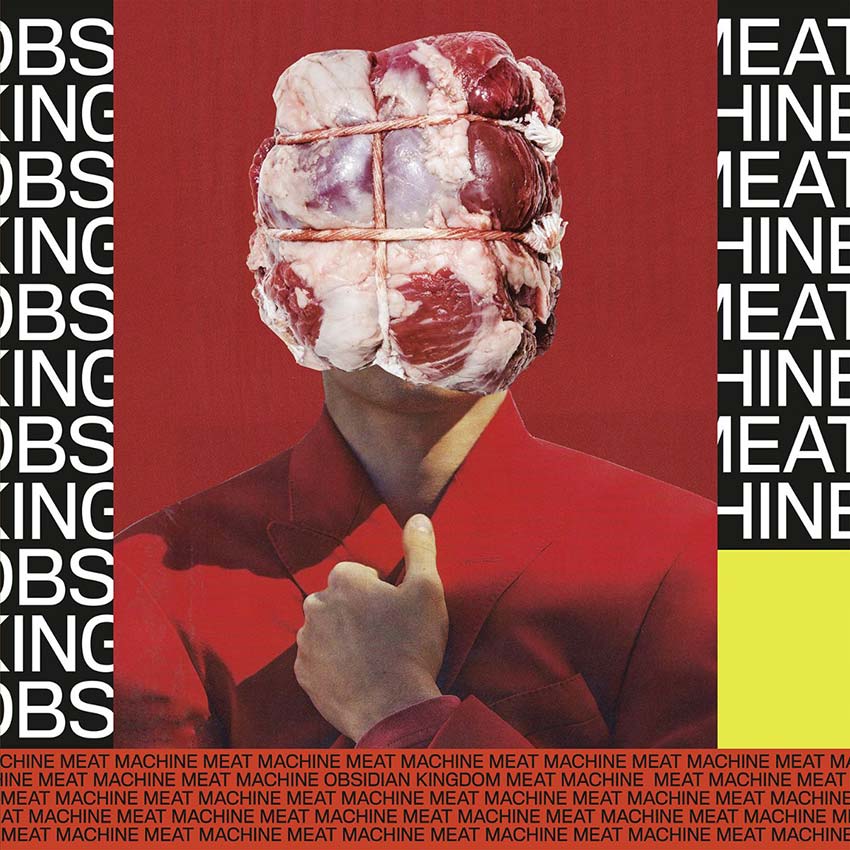 Track-list
1. THE EDGE (3:58)
2. THE PUMP (4:24)
3. MR PAN (5:38)
4. NAKED POLITICS (4:21)
5. FLESH WORLD (6:15)
6. MEAT STAR (4:41)
7. SPANKER (4:19)
8. VOGUE (3:42)
9. WOMB OF WIRE (5:17)
10. A FOE (5:26)
Total playing time: 48:01
Line-up
Rider G Omega: Guitars, Vocals
Ojete Mordaza Ii: Drums, Beats
Om Rex Orale: Bass
Viral Vector Lips: Guitars, Vocals
Jade Riot Cul: Keyboards, Synths
Press release courtesy of Season of Mist