Share the post "Puscifer announce new LP 'Existential Reckoning'; drop new song "The Underwhelming""
Maynard James Keenan-fronted act Puscifer have announced their new 12-track album titled 'Existential Reckoning,' which is set for release on October 30, 2020 through Alchemy Recordings / Puscifer Entertainment / BMG (pre-order).
The album's first single, "Apocalyptical," was released back in May. To coincide with the new LP announcement, the band have unleashed another new track in the form of "The Underwhelming," which you can check out below along with the impending record's track listing and artwork.
Stream:


'Existential Reckoning' track list:
01. Bread and Circus
02. Apocalyptical
03. The Underwhelming
04. Grey Area 5.1
05. Theorem
06. UPGrade
07. Bullet Train To Iowa
08. Personal Prometheus
09. A Singularity
10. Postulous
11. Fake Affront
12. Bedlamite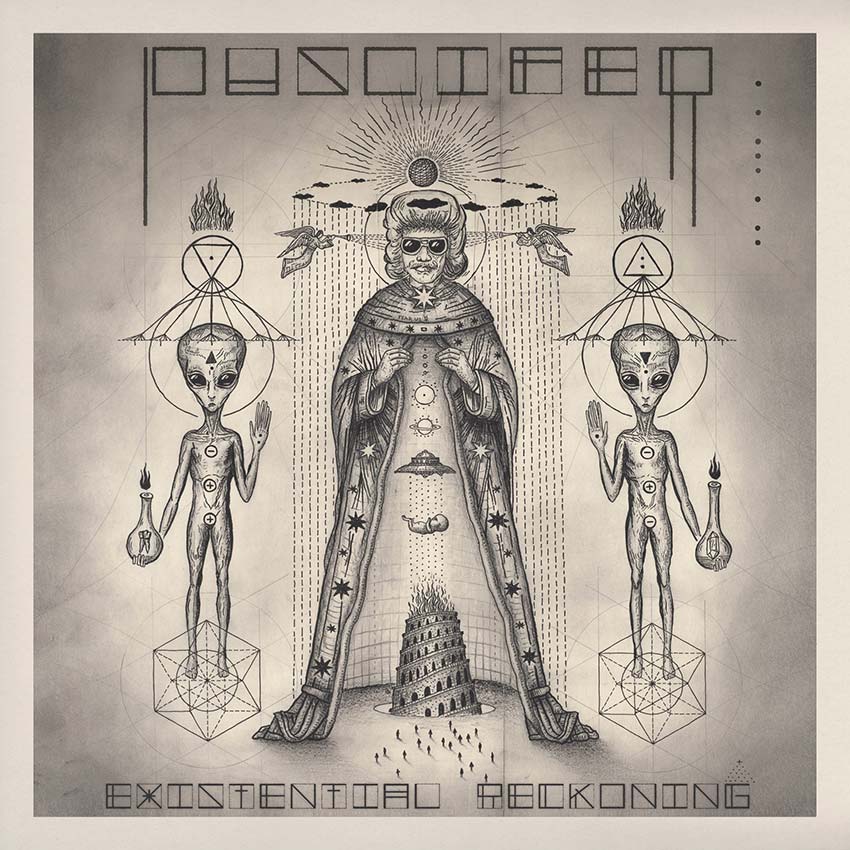 Artist photo by Tim Cadiente