NYC experimental metal band PYRRHON have unveiled their latest, highly anticipated and already receiving high praise, landmark full-length album, "Abscess Time", ahead of it's June 26th release date. The monstrous and shape-shifting 12 track album is streaming now at Metal Injection.
About the release of "Abscess Time", the band comments:
"Our new album, 'Abscess Time', embodies the anxiety and internal distress that we have experienced while living in the present day United States of America. Many personal and cultural traumas rattled in our minds while we wrote this album: cultural/racial abuse, rampant gentrification, climate change, physical stress injuries, and the unceasing dysfunction of our government. This is an album for people who work and live every day feeling crushed by consistently negative societal change, and endure despite these challenges. It is about how events can slowly burrow into the psyche over time, while you're distracted by everyday life."
The band continues;
"The musical language of Abscess Time is simultaneously referential and singular. We've compiled our wide range of influences in such a way that it's sometimes difficult to discern where one thread begins and another ends. While death metal and grindcore have always been the foundation of Pyrrhon's sound, there are many other subtexts to our style, including free jazz, noise, hardcore, indie rock and more. Abscess Time feels like a fully realized culmination of the aesthetic course that we have been pursuing for over a decade."
PYRRHON will release "Abscess Time" on all formats and digital platforms on June 26th via Willowtip Records. Pre-order is available now. Album details, track listing, artwork, and more can be found below.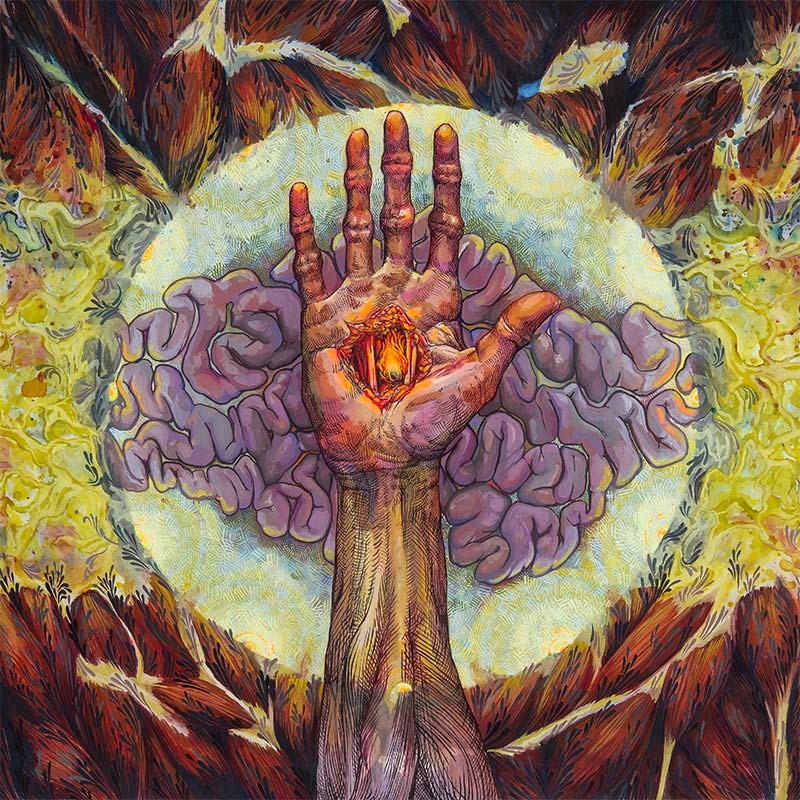 Track listing:
1. Abscess Time
2. Down At Liberty Ashes
3. Teuchnikskreis
4. The Lean Years
5. Another Day In Paradise
6. The Cost Of Living
7. Overwinding
8. Human Capital
9. Cornered Animal
10. Solastalgia
11. State Of Nature
12. Rat King Lifecycle
Record, mixed, and mastered in January & February 2020 by Colin Marston at Menegroth: The Thousand Caves, Queens, NY
Album artwork by Caroline Harrison
Photos by Caroline Harrison
Pyrrhon is:
Dylan DiLella – guitars
Erik Malave – bass, vocals
Steve Schwegler – drums
Doug Moore – vocals
Press release courtesy of Perfect World PR