Share the post "Ragehammer release lyric video for new track "616. TerrorKorps""
Polish metal wolfpack Ragehammer have released a lyric video to a brand new track "616. TerrorKorps" from their upcoming album 'Into Certain Death.'
Watch the lyric video:


The new album will be released on 18 September via Pagan Records in digital, CD and LP formats.
Following up to 2016's 'The Hammer Doctrine,' the sophomore album consists of 10 slabs of sonic violence with variable pain levels in the characteristic sincere and brutal blackened thrash metal style which continues the path Ragehammer chose when starting in 2011.
Pre-order CD: [LINK]
Pre-order VINYL: [LINK]
Track List:
1. Beneath the Red Suns
2. We are the Hammer
3. Jesus Goat
4. Peace
5. Na Pewną Śmierć
6. 616. TerrorKorps
7. Fear Toxin
8. Omega Red
9. Dragon City
10. Prophet of Genocide part II (Mother Winter Eternal)
The artwork to "In Certain Death" was done by Devinez.
In support of the album, Ragehammer will set off on 18 September on a tour entitled "BLITZ MMXX: PANDEMIC MADNESS TOUR" with Vader and Marduk, who will be celebrating their 30th anniversary.
Ragehammer online
Facebook
Pagan Records online:
Website / Shop
Facebook
Bandcamp
YouTube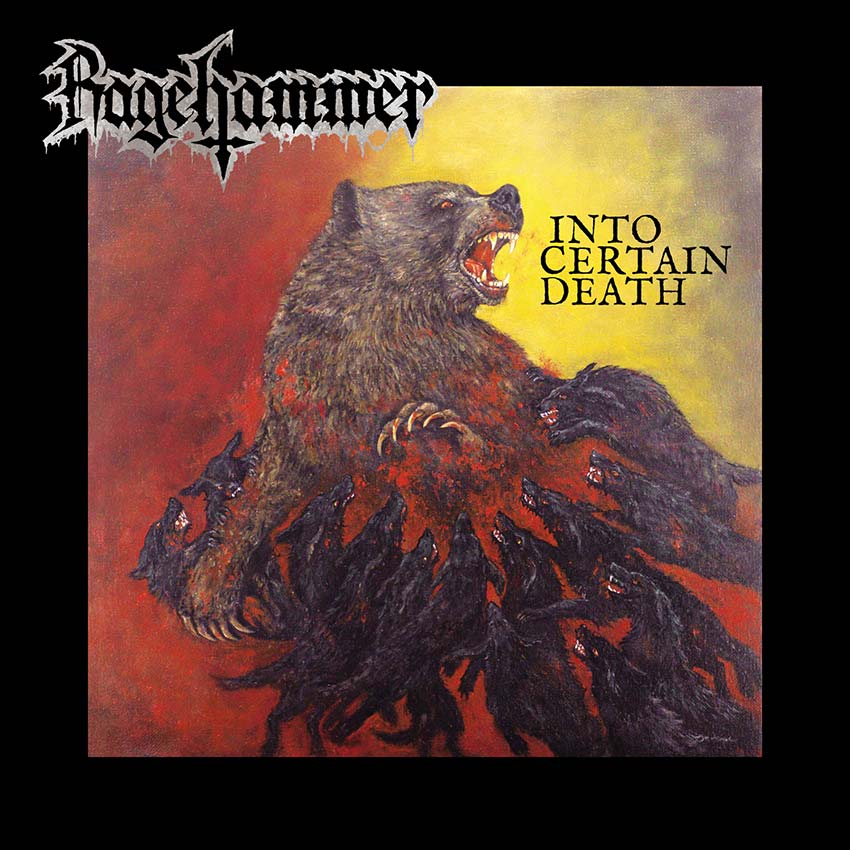 Artist photo by Kuba Wierzchowski
Press release courtesy of Dominic Athanassiou