New York City's own blackened crust act Raspberry Bulbs (ft. members of Bone Awl, Rorschach) have announced a string of east coast shows for this spring.
The outing runs from April 28th in Philly and advances through May 3rd in Boston, hitting Asbury Park, NJ, Ridgewood, NY and more along the way.
Support on the trek will come from Carnivorous Bells and Russian Tsarlag in select markets. Check out all confirmed dates below.
Raspberry Bulbs are touring in support of their new LP, 'Before The Age Of Mirrors,' released week on Relapse Records. Check out the video for track "Midnight Line" after the dates.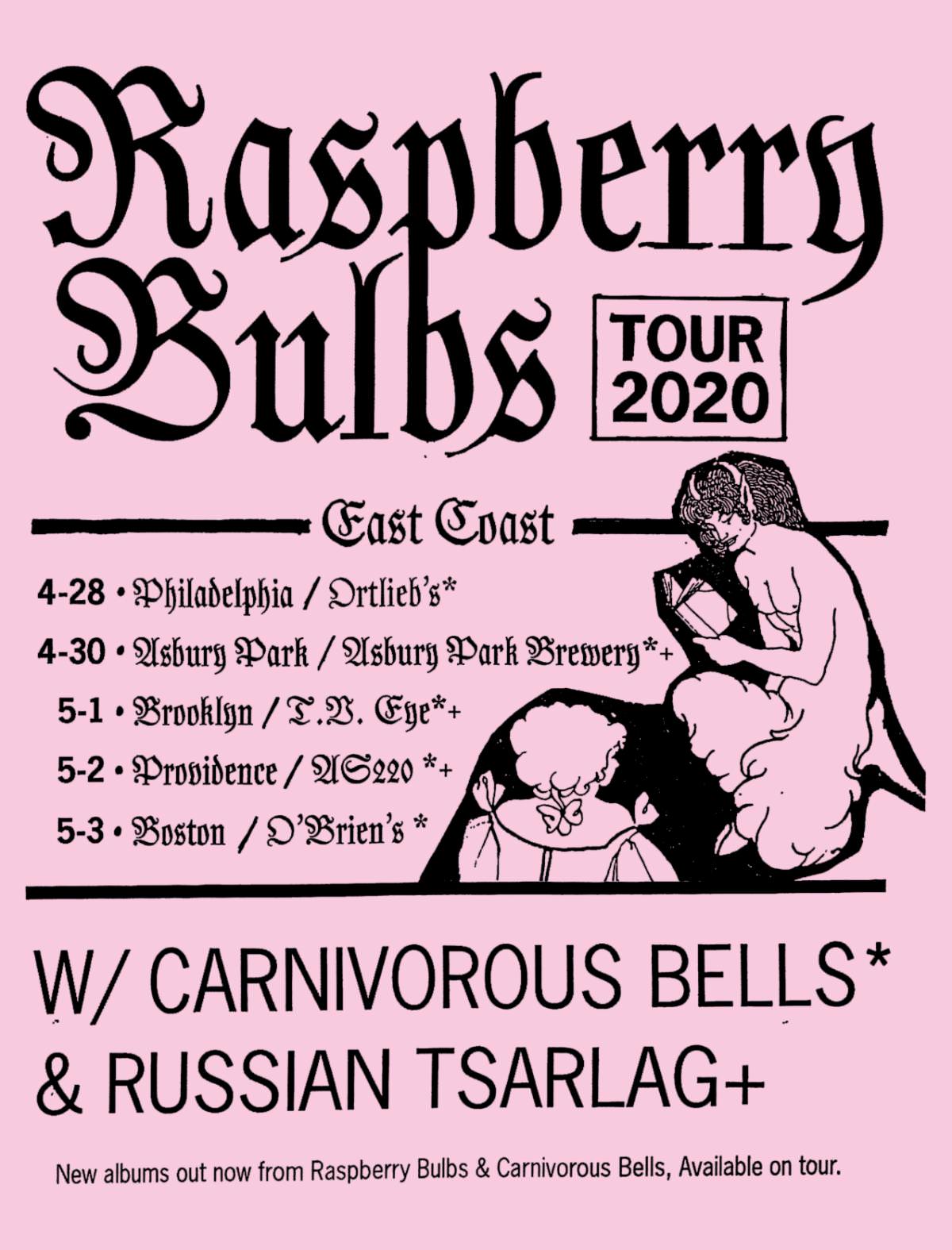 Raspberry Bulbs live:
4/28/2020 Ortlieb's – Philadelphia, PA *
4/29/2020 TBA
4/30/2020 Asbury Park Brewery – Asbury Park, NJ *+
5/01/2020 TV Eye – Ridgewood, NY *+
5/02/2020 AS220 – Providenc, RI *+
5/03/2020 O'Brien's -Boston, MA *
* w/ Carnivorous Bells
+ w/ Russian Tsarlag