Share the post "Rotting Christ confirm live concert stream via 'Mexico Metal Fest'"
Greek melodic black metallers Rotting Christ have announced a special live stream for this Saturday, July 18 at 10PM EDT. The virtual event will include a rare old-school setlist streamed live via the 'Mexico Metal Fest' YouTube channel. Check out the flyer below.
Rotting Christ state:
Hello there brothers,

We are Rotting Christ and we do perform a special old school setlist this Saturday at (21:00 Mexico City Time/Sunday 4::00 Berlin Time)

Come and watch our band streaming from our studio and getting in touch with you the only possible way nowadays. This is a free of charge streaming!

Keep the spirit alive these wild times and look forward to meeting you in real too. Metal will prevail!
Related: Rotting Christ recently rescheduled their postponed 'Devastation on the Nation' 2020 tour with Borknagar, Wolfheart, Abigail Williams and Imperial Triumphant. The trek now happens early 2021.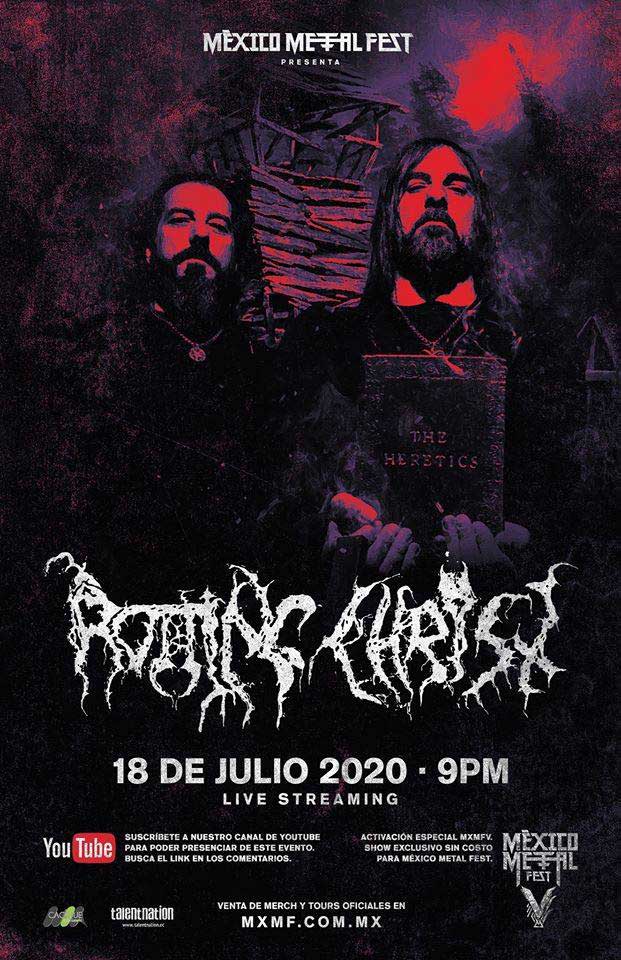 Artist photo by Ester Segarra