Share the post "Supergroup Umbra Vitae announce debut album 'Shadow of Life'"
Umbra Vitae formed as Bannon, McKenzie and Martin— who all have roots in aggressive music— warmed up for Wear Your Wounds rehearsals by playing heavy riffs. Following the WYW album cycle (their Rust on the Gates of Heaven LP was released last year on Deathwish), the trio recruited Greg Weeks (The Red Chord, Labor Hex) and Jon Rice (Uncle Acid and the Deadbeats, Job For A Cowboy) for the rhythm section to back their aggressive riffs and Umbra Vitae was born.
Informed by Georg Heym's poem of the same name (published in 1913), Umbra Vitae's music is as haunting Heym's words. Vocalist Jacob Bannon comments, "After reading the piece from Heym, I immediately felt connected to it. Later, while working on the previous Wear Your Wounds album, my love for Death Metal was rekindled. This was likely a reaction to working on non-aggressive music for such a concentrated period. As these songs started to form, the ominous nature of that original poem came to mind." He continues, "In many ways it embodied the character of what we were all creating together. For me, Umbra Vitae is darkly confrontational and my own internal struggles are nested within each song. At this point in my life it is of the utmost importance to use this art and music as the vehicle for a healthy purge of emotion. By design, even in something this intense, there is righteous intent to be a better human through the process of creating it."
Recorded and mixed by Kurt Ballou at God City Studios (with guitars and bass recorded by McKenzie at The Black Coast), Shadow of Life is Umbra Vitae's ten song debut. Unpredictable and unrelenting, the songs traverse from blackened to brutal from one moment to the next. Shadow of Life's first single, "Return To Zero," pummels the listener, viciously grinding as the lines "Return to zero, bite down on the chain, bow down to no one" repeat as mantra.
Listen to "Return To Zero" today via Revolver Magazine [stream it on YouTube below as well]:


Driven by traditional death metal riffage coupled with inhuman percussion, Shadow of Life is an all-encompassing entry point for Umbra Vitae. Expect a lot more to come from this supergroup, and look for more songs from their ferocious debut album to surface soon. Shadow of Life is available for pre-order here.
Shadow of Life, track listing:
1. Decadence Dissolves
2. Ethereal Emptiness
3. Atheist Aesthetic
4. Mantra of Madness
5. Fear is a Fossil
6. Polluted Paradise
7. Intimate Inferno
8. Return to Zero
9. Blood Blossom
10. Shadow of Life
Umbra Vitae is:
Jacob Bannon: Vocals, Lyrics (Converge, Wear Your Wounds, Blood From the Soul)
Mike McKenzie: Guitars, Vocals (The Red Chord, Wear Your Wounds, Stomach Earth)
Sean Martin: Guitars, Vocals (ex-Hatebreed, Wear Your Wounds, Twitching Tongues)
Greg Weeks: Bass (The Red Chord, Labor Hex, etc)
Jon Rice: Drums (ex-Job for a Cowboy, Uncle Acid, etc)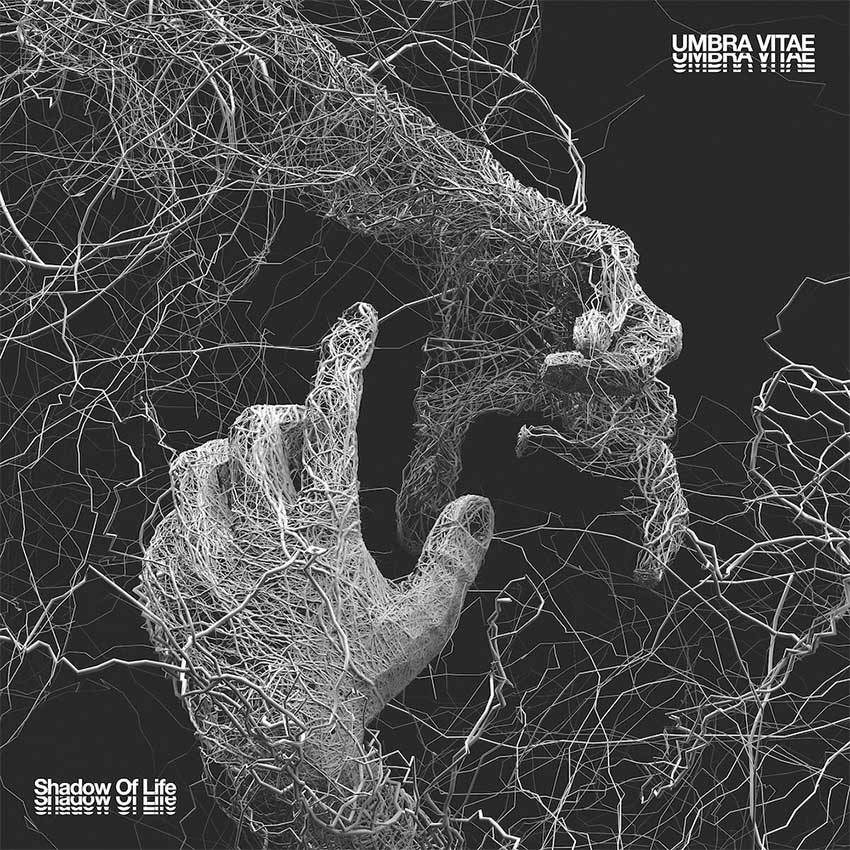 Press release courtesy of Stephanie Marlow