Cardiff, United Kingdom – Post-metalcore band Sydney Fate have revealed a new music video and single for the song "TACENDA". The video was directed by Chris Porter from Life Is Art Visuals. Watch it right now [here]:
"TACENDA" is the second music video from the band's full-length album Silicon Nitride which is out April 3, 2020.
"The song's title comes from the obsolete Latin term meaning not to be mentioned (or better left unsaid). I Felt this was a perfect title for the song with it being about the battle between one's own mind and suffering in silence" says vocalist Bailey Edwards. "We wanted to tackle this video with an artistic approach by telling a story without the use of a narrative, so we filmed in a large RAF aerospace bunker providing a minimalist setting which represents the mind. The video starts off with Adam entering the location (the beginning of the conflict), then the performance (which signifies the battle), and then the end result of leaving the protagonist exhausted and barely able to breath. This is to show how mentally and physically challenging the mind can be during these episodes, leaving someone drained after such an experience."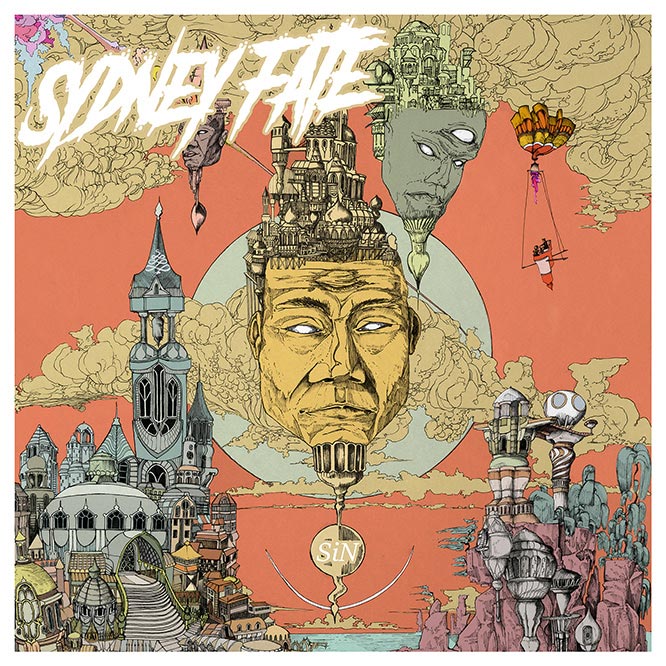 Silicon Nitride contains eight emotional songs ranging from metalcore, to alternative metal, and it's already receiving critical acclaim from press & radio alike! The album was produced by The Graves Brothers (Asking Alexandria, Eyes Set to Kill, In Visions), and the album cover art was designed by Jacob Silva. Highlights on the album include "Sound Alive", a positive song about overcoming obstacles in life, "Oceans" which tackles how your surroundings have a big impact on the way you see the world, and "TACENDA" which is about the inner conflicts of the mind.
The band previously revealed their first music video off the album, for the first single "Sound Alive". Watch it right now at this location.
Sydney Fate tour dates:
Mar 22 – Cardiff, UK @ Fuel Rock Club w/ Cylus & Ventrage
Apr 4 – Albertillery, UK @ The Dolis House Wales (Neon Goat Fest)
Apr 17 – Cardiff, UK @ The Andrew Buchan Bar w/ Beth Day, Smash Mouse
Apr 25 – Newport, UK @ Le Pub (All Day Par Day)
May 23 – Hastings, UK @ The Carlisle w/ IWIB, Greywall, Elysian
Dec 11 – Newport, UK @ McCann's Rock N Ale Bar (Neon Goat Christmas Party)
Press release courtesy of Chris Poland