Share the post "System Of A Down release new songs "Protect The Land" & "Genocidal Humanoidz""
Alt-metal giants System Of A Down have revealed their first new music in 15 years in the form of fresh tracks "Protect The Land" and "Genocidal Humanoidz," which have been released to raise awareness and funds "to aid the people of Artsakh and Armenia after continued attacks by Azerbaijan and Turkey," as per a press release. The songs (produced by guitarist/vocalist Daron Malakian) are available via your favorite streaming services here (you can also stream them below via YouTube in official music video/audio formats).
SOAD commented:
We as System Of A Down have just released new music for the first time in 15 years. The time to do this is now, as together, the four of us have something extremely important to say as a unified voice. These two songs, "Protect The Land" and "Genocidal Humanoidz," both speak of a dire and serious war being perpetrated upon our cultural homelands of Artsakh and Armenia.

The current corrupt regimes of Aliyev in Azerbaijan and Erdogan in Turkey not only want to claim Artsakh and Armenia as their own, but are committing genocidal acts with impunity on humanity and wildlife to achieve their mission. They are banking on the world being too distracted with COVID, elections and civil unrest to call out their atrocities. They have the bankroll, the resources and have recruited massive public relations firms to spin the truth and conceal their barbaric objective of genocide. Between these two dictatorships, there's a lot of disinformation and silencing of voices within their own countries. Freedom of speech is not something that is enjoyed by everyone, but it is enjoyed here, so part of that responsibility is getting the truth out there whenever possible. We're here to protect our land, to protect our culture, and to protect our nation. This is not the time to turn a blind eye.

As SOAD, this has been an incredible occasion to put everything aside and speak out for our nation, as one, as four Armenian guys. "Protect The Land" and "Genocidal Humanoidz" are now available for purchase on our official Bandcamp page: SystemOfADown.bandcamp.com – where band proceeds go toward the ArmeniaFund. The funds from Bandcamp + pre-orders of our new merch collection will be used to provide crucial, desperately needed aid and basic supplies for those affected by these hideous acts. Please consider the opportunity to download these songs as an act of charity irrespective of how you choose to listen to them today, tomorrow and for years to come.

The music and lyrics speak for themselves. We need you to speak for Artsakh. soad.lnk.to/PTLGH to download, pre-order, and donate now.

#RecognizeArtsakh #ArmeniaFund #ArtsakhStrong #ProtectTheLand #GenocidalHumanoidz
Stream:




In addition, the presser noted:
Last month, profoundly affected by the unwarranted surprise attacks and bombings of civilians perpetrated by Azerbaijan and Turkey (Turkey was responsible for the genocide of 1.5 million Armenians in 1915 as well as over 100 years of denial), [drummer John] Dolmayan texted his three bandmates.
During those mobile conversations, Dolmayan said:
I texted, 'no matter how we feel about each other, no matter what issues linger from the past, we need to put them aside because this is bigger than System Of A Down and bigger than all of us…..we need to do something to support our people.'
The band then joined together on a conference call and articulated the same concern and agreed on the importance of helping out in some way (i.e., through their music).
Frontman Serj Tankian added:
The aggression and injustice being perpetrated against the Armenian people in Artsakh and Armenia by Azerbaijan and Turkey is a human rights violation and a war crime. All of us in System realize this is an existential battle for our people, so this is very personal for us. What we need right now is for the world to put politics aside and support Armenia by sanctioning Turkey and Azerbaijan and recognizing Artsakh.
Regarding their new video, the official announcement stated:
"Protect The Land," that incorporates recent footage of the protests and on-the-ground fighting in Artsakh, but in a very personal and aesthetic way. As he did for all previous System Of A Down releases, [bassist Shavo] Odadjian executive produced the music video and curated the cover and brand art for the project.
Shavo posted:
I wanted to show the unification of our people around the world for one common cause, illustrating the power in numbers. So we brought together people from all ages and professions who believe in and are fighting for that same cause. It's one thing to come up with an idea, but to see it come alive as happened with this video, has been just incredible.
Speaking on the recording of "Protect The Land" and "Genocidal Humanoidz," Shavo added:
It was such a pleasure for us to be together in the studio again, very comforting and natural, like no time had passed at all.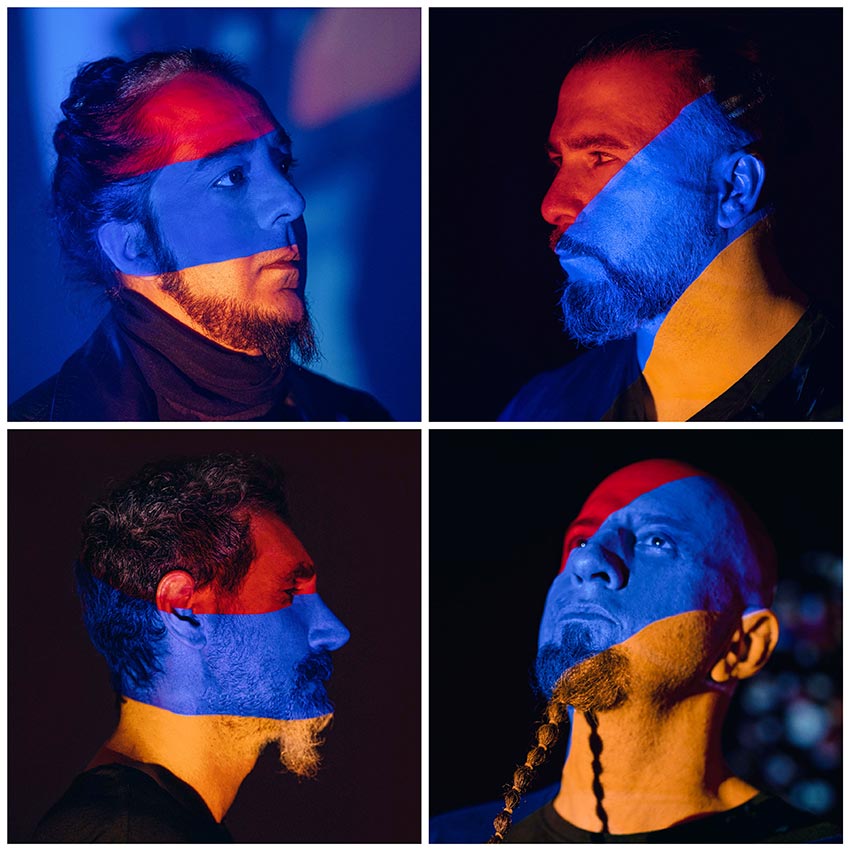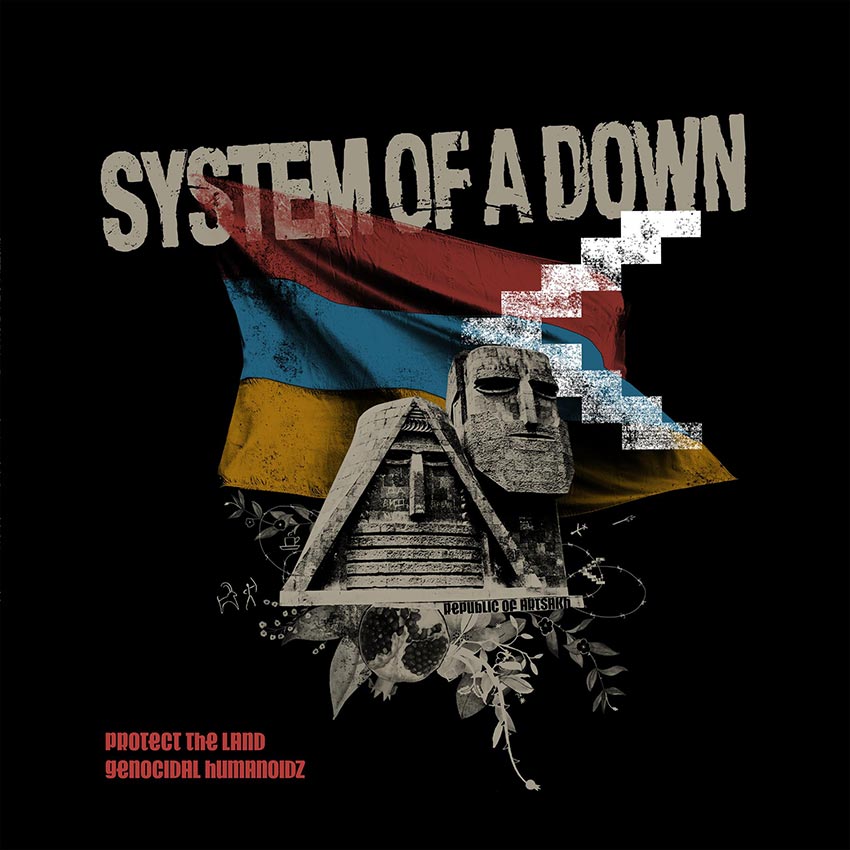 Featured artist photo by Clemente Ruiz