WOMEN OF DOOM, the collaborative project inspired by and celebrating the musical impact of women on all things heavy, will arrive on April 10th, a joint release from Desert Records and Blues Funeral Recordings.
From the beginning, the project was conceived to involve female artists and industry professionals at every stage of the process, including cover art by Lara Subterranean, mastering by Jett Galindo at The Bakery, and vinyl production by the largely female team at Furnace Manufacturing.
Following a successful Kickstarter last summer, an LP's worth of new original songs was assembled from a stunning cast of innovative and respected female artists to create a groundbreaking album.
Today's premier of "Bone Dust" from The Otolith is not only the first music to be revealed from the Women of Doom project, but also marks the public debut of the new band comprising four-fifths of the gone-too-soon Subrosa. Hear She Roars conducts a revealing interview with members Kim Cordray and Sarah Pendleton on the evolution of The Otolith from SubRosa, as well as premiering the new track here.
The full list of participating artists on Women of Doom is:
The Otolith (ex-SubRosa)
Mlny Parsons (of Royal Thunder)
Nighthawk and Heavy Temple
Amy Tung Barrysmith (of Year of the Cobra)
Besvärjelsen
Doomstress Alexis
The Keening (Rebecca Vernon of Subrosa)
Deathbell
Frayle
The Otolith: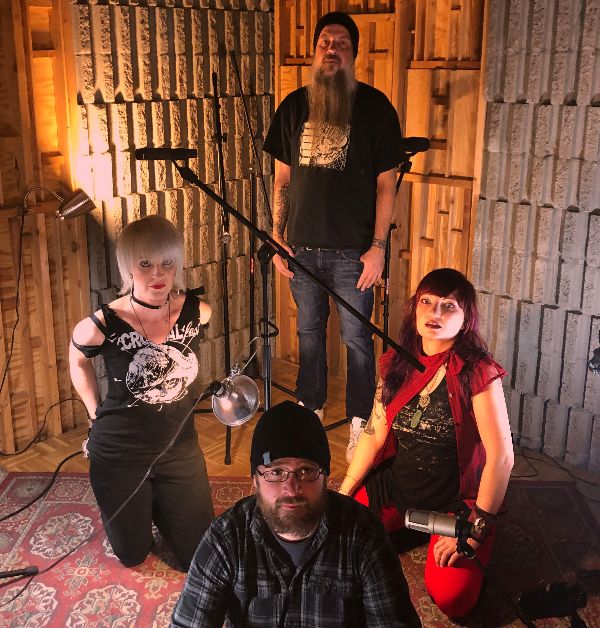 Press release courtesy of Red Lead PR