Following the success of their 'The Deepest Cuts' free live stream event, Florida metallers Trivum have announced a follow-up streaming concert being called 'The Deepest Cuts II.'
Here's full info from the band:
On Saturday, October 24th we, The Kings of Streaming are coming back with the second and FINAL installment of "The Deepest Cuts II", a FREE livestream series from our rehearsal room via Matthew kiichichaos Heafy's twitch channel at 12pm LA * 3pm NY * 8pm UK * 9pm EU. We are taking you back into our jam room to give you more deep cuts that we rarely play and a few we have never played before. If you ever wanted to be a fly on the wall for our practices, this is your chance. Get in the chat and talk to us and Trivium fans all over the world as we run through another unique set, we will see you there!
Check out a preview clip and the official event flyer below.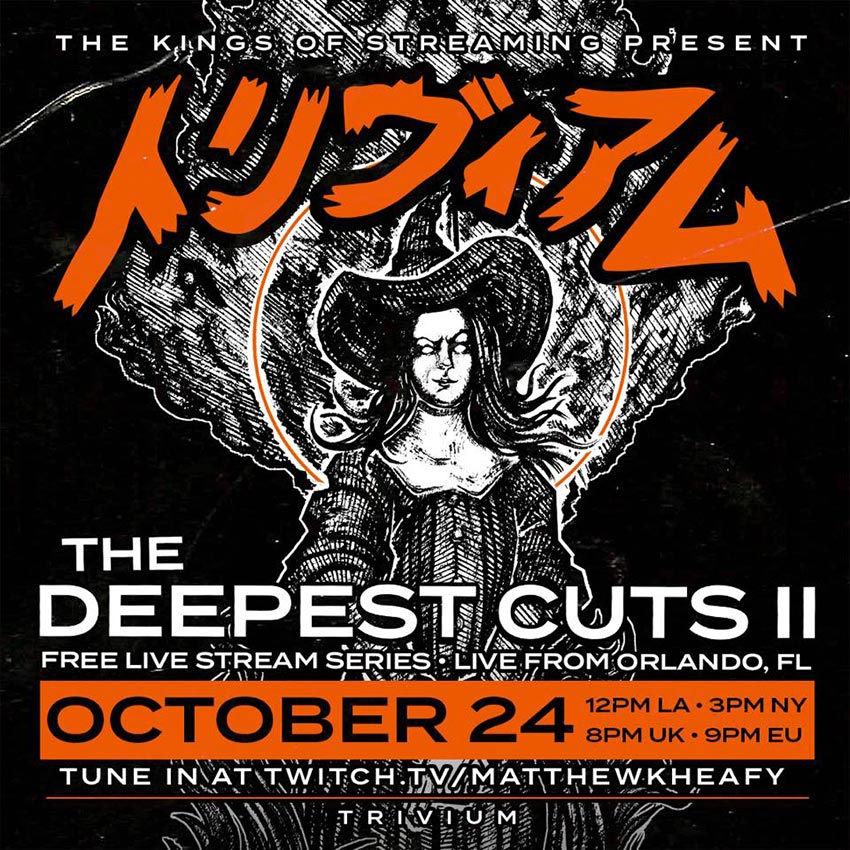 Concert shot by Johnny Perilla