Share the post "Saul share new song "Looking to Fight"; reveal live stream concert"
Iowa-based rockers Saul – consisting of brothers Blake Bedsaul (lead vocals) and Zach Bedsaul (lead guitar, backup vocals), William McIlravy (bass, backup vocals), and Myles Clayborne (drums) – have dropped their new track titled "Looking to Fight," which appears on their impending full-length record on Spinefarm Records, 'Rise As Equals' (out October 23 – pre-order).
"'Looking to Fight' is a song about a time in my life that I didn't know which step to take. Do I leave music behind or continue with the struggle?," says Blake. "I was putting my family through a lot of turmoil during my depressed state. Sometimes you just can't stop the suffering."
"This song is one of the first songs we wrote for Rise As Equals that has a captivating and driving force," states Zach.
In more Saul news, the band have announced the official album release party for 'Rise As Equals,' in the form of a full streaming show and more. The gig is set for October 23 at 4:30PM PT/6:30PM CT/7:30PM ET. Get tickets here.
Stream "Looking to Fight":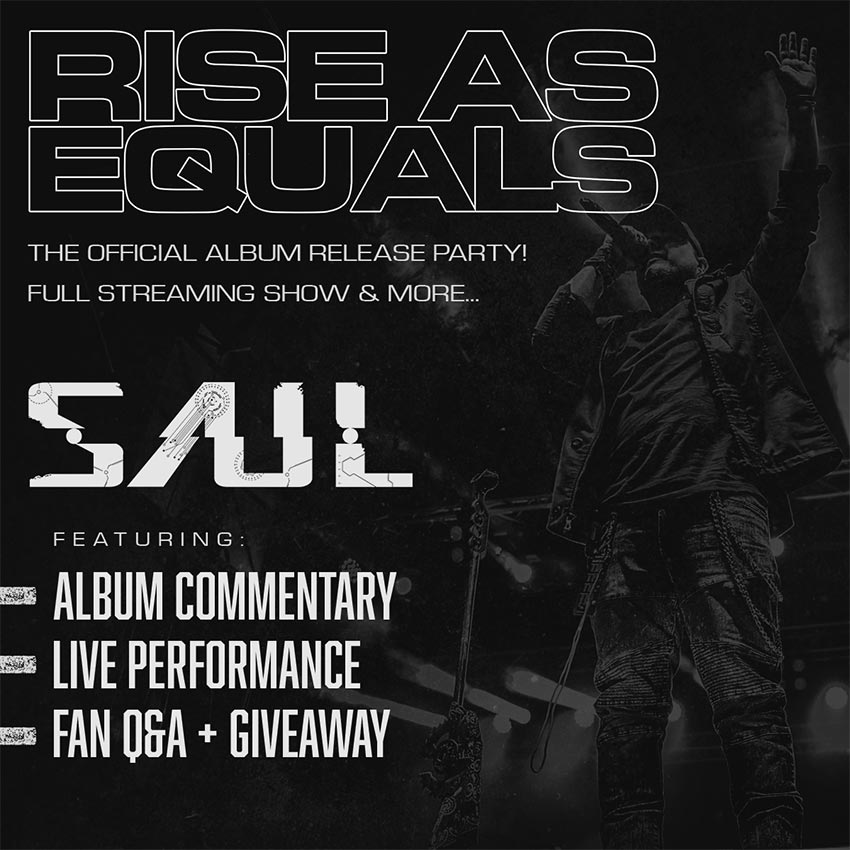 'Rise As Equals' tracklisting:
"Trial By Fire"
"Looking to Fight"
"Brother"
"King of Misery"
"Get It Right"
"Rise As Equals"
"Inside"
"Don't Close Your Eyes"
"Levee"
"Here and Now"
"The Toll"
"Things Change"
"Sticks and Stones"
"Welcome to the Machine"