Share the post "Uniform post new track "Delco" from upcoming new LP 'Shame'"
New York City's own Uniform have shared their new song titled "Delco," which appears on the band's just announced full-length album, 'Shame,' due out on September 11, 2020 via Sacred Bones Records (pre-order).
Regarding new track, which you can stream below, and the impending LP, the band states:
Well, here we go…

The new Uniform album is called Shame. It will be available on September 11th on Sacred Bones Records. The first single is called "Delco." You can listen to it at geni.us/Uniform_Shame. While you are there you can also pre-order the record if you'd like. There are exclusive limited versions available via Deathwish Inc., Bandcamp, and Sacred Bones who also have two new Shame shirts available today.

We put a lot into this record, and we hope that it shows. Tracking and mixing were completed In February, shortly before the world went to shit. Mike Sharp played drums. He did a very good job. Ben Greenberg played guitar, bass, and handled production. He also did a very good job. Mike Berdan yelled a bunch and handled electronics. He did pretty ok. Our good friend and actual for real wizard genius legend Randall Dunn mixed everything and made it sound fucking nuts. Matt Colton handled mastering. He also did a very good job. The always amazing, ever inspiring Heather Gabel is responsible for all of the art. She crushed.

Shame is a record of intense self doubt and painful introspection. It wasn't easy to write, but the process was deeply fulfilling. We hope that you like it just fine enough.
Stream "Delco":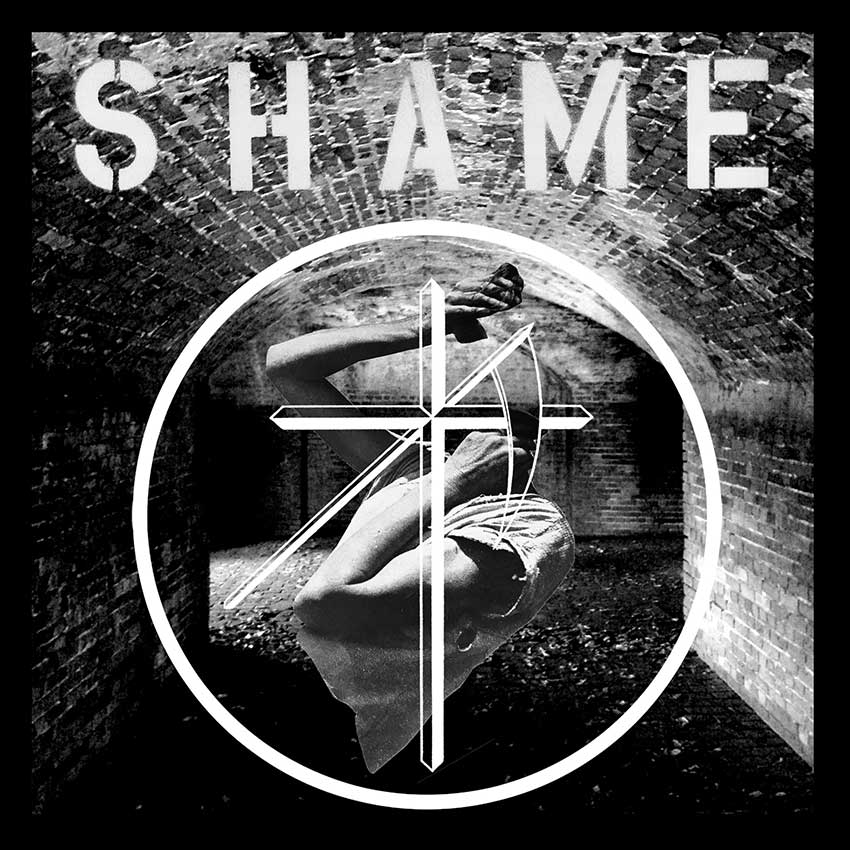 Artist photo by Ebru Star