Boris will begin to archive past limited releases on their Bandcamp page.
In July, among the turmoil of the Coronavirus sweeping the world, Boris suddenly dropped their new album "NO" as a Bandcamp-only release, which garnered a tremendous response as the band themselves are trying to find a new means of communication with listeners in times of the Coronavirus.
Tomorrow, and over the course of several months, the archiving of Boris past limited releases will take place on their Bandcamp. They'll start off appropriately with the "Archive" series, 3 live album CD's released in 2005 from the US label, "aRCHIVE", limited to 600 copies that sold out immediately.
These 3 live albums were reissued as "Archive I" (Vol. 1, 2, & 3) along with "Archive II" (Vol. 4, 5, & 0) in 2014. Both sets of 3 CD's each were limited rereleases of 1,000 copies, and thus quite difficult to obtain.
Boris's early demo tape recordings, as well as a compilation of at the time unreleased live recordings spanning "Heavy Rocks," "Akuma no Uta," "dronevil -final-, "mabuta no ura," up through "PINK" can be found on "Archive II".
These 6 CD's worth of material, labeled as Boris "Archive" Volume Zero to Five, are a total of 6 releases. Getting a glimpse at a piece of the band from the Boris Book of Genesis to the present, these are some precious recordings indeed.
As a result of the current COVID-19 situation, long-term overseas tours are postponed with no sign of resuming, and the continuation of music culture is in critical condition. Thank you all for your understanding and backing of cultural activity. Your continued support to artists is much appreciated. Please look forward to further successive releases going forward.
Details for each Archive release can be found below. Look for more news and music from Boris in the near future.
—
Boris Archive Volume Zero "Early Demo"
9 songs selected and compiled from 3 independently produced demo tapes, from the early period of Boris's formation.
The final 10th track, "Soul Search You Sleep," was recorded in 1996 during Boris's first tour of the US west coast, and has been brought out of a long slumber to complete Volume Zero.
(Originally released on March 5, 2014. Included in Archive 2, limited to 1,000 copies)
1. Loudd
2. AYA
3. Spell Down
4. Nods
5. Scar Box
6. Mosquito
7. Matozoa
8. Deep Sucker
9. Water Porch
10. Soul Search You Sleep
Track 1,2 from 1st Demo 1993
Track 3,4 from 2nd Demo 1993
Track 5-9 from 3rd Demo 1994
Recording Engineered by Kokage
Mixed by fangsanalsatan
Track 10 Recorded at Capitol Theater, Olympia, WA. Mar 1st & 2nd 1996
Takeshi: Bass & Vocal
Wata: Guitar & Echo
Atsuo: Drums & Vocal
Nagata: Drums(Track 2,3,4,6,7,8,9)
Mastering: Soichiro Nakamura
Design: fangsanalsatan
Produced by Boris
—
Boris Archive Volume Zero "Early Demo"
9 songs selected and compiled from 3 independently produced demo tapes, from the early period of Boris's formation.
The final 10th track, "Soul Search You Sleep," was recorded in 1996 during Boris's first tour of the US west coast, and has been brought out of a long slumber to complete Volume Zero.
(Originally released on March 5, 2014. Included in Archive 2, limited to 1,000 copies)
1. Loudd
2. AYA
3. Spell Down
4. Nods
5. Scar Box
6. Mosquito
7. Matozoa
8. Deep Sucker
9. Water Porch
10. Soul Search You Sleep
Track 1,2 from 1st Demo 1993
Track 3,4 from 2nd Demo 1993
Track 5-9 from 3rd Demo 1994
Recording Engineered by Kokage
Mixed by fangsanalsatan
Track 10 Recorded at Capitol Theater, Olympia, WA. Mar 1st & 2nd 1996
Takeshi: Bass & Vocal
Wata: Guitar & Echo
Atsuo: Drums & Vocal
Nagata: Drums(Track 2,3,4,6,7,8,9)
Mastering: Soichiro Nakamura
Design: fangsanalsatan
Produced by Boris
—
Boris Archive Volume One "Live 96-98"
Originally released in 2005 from the US label "aRCHIVE," limited to 600 copies which sold out immediately. Compiled from live recordings during Boris's "Power Violence" period 1996 – 1998, including songs from the 1998 studio album "Amplifier Worship" and Archive Volume Zero "Early Demo."
(Reissued as part of Archive 1 on March 5, 2014. Limited to 1,000 copies)
1. Huge
2. In Hush
3. Soul Search You Sleep
4. Vacuuum
5. Mosquito
6. Mass Mercury
7. Scar Box
8. Hama
Track 1,2 Recorded at Koenji 20000V 21st Dec 1996
Track 3,4,5 Recorded at Koenji 20000V 21st June 1996
Track 6,7 Recorded at Shinjuku Loft 4th Oct 1997
Track 8 Recorded at Koenji 20000V 2nd Aug 1998
Takeshi: Bass & Vocal
Wata: Guitar & Echo
Atsuo: Drums & Vocal
Re-Mastering: Soichiro Nakamura
Design: fangsanalsatan
Produced by Boris
—
Boris Archive Volume Two "Drumless Shows"
Originally released in 2005 from the US label "aRCHIVE," limited to 600 copies which sold out immediately. Includes 2 songs recorded live from Boris's 1998 studio album "Amplifier Worship" and 1 song from "Early Demo," all arranged for a drumless performance. The beginning of Drone Metal history in 1997.
(Reissued as part of Archive 1 on March 5, 2014. Limited to 1,000 copies)
1. Huge
2. Mosquito
3. Vomitself
Track 1 Recorded at Nagoya Music Farm 9th Aug 1997
Sound Engineer: Yukihito Okazaki (from ETERNAL ELYSIUM)
Track 2,3 Recorded at Koenji 20000V 8th Aug 1997
Takeshi: Bass & Vocal
Wata: Guitar & Echo
Atsuo: Drums & Vocal
Re-Mastering: Soichiro Nakamura
Design: fangsanalsatan
Produced by Boris
—
Boris Archive Volume Three "2 Long Songs"
Originally released in 2005 from the US label "aRCHIVE," limited to 600 copies which sold out immediately. A precious live recording from their early days, of Boris's 1996 debut single song release, "Absolutego," and "flood," released in 2000, performed live together as "1 song, 1 production."
(Reissued as part of Archive 1 on March 5, 2014. Limited to 1,000 copies)
1. Absolutego
2. flood
Recorded at Koenji 20000V 3rd May 2001
Takeshi: Bass & Vocal
Wata: Guitar & Echo
Atsuo: Drums & Vocal
Re-Mastering: Soichiro Nakamura
Design: fangsanalsatan
Produced by Boris
www.borisheavyrocks.com
—
Boris Archive Volume Four "Evil Stack Live"
Full set live recording that was broadcast on Japanese government-owned radio. The setlist is compiled from songs representative of their "Uppercase BORIS" distinction, including tracks from "Heavy Rocks" (2002) and "Akuma no Uta" (2003).
(Originally released on March 5, 2014. Included in Archive 2, limited to 1,000 copies)
1. Heavy Friends
2. Korosu
3. Ibitsu
4. Death Valley
5. Naki Kyoku
6. Furi
7. Akuma no Uta
8. Dyna-Sore
9. 1970
Recorded at NHK Tokyo 15th May 2003
Sound Engineer: Yasuaki Satake
Takeshi: Bass, Guitar & Vocal
Wata: Guitar & Echo
Atsuo: Drums & Vocal
Mastering: Soichiro Nakamura
Design: fangsanalsatan
Produced by Boris
—
Boris Archive Volume Five "Pink Days"
Recorded live in New York during Boris's 2006 US tour. Selections from "dronevil" "mabuta no ura" and "Akuma no Uta" combined with songs from "PINK," during the period of its release that transmits wild enthusiasm; the songs in this full set recording could even be called their greatest hits.
(Originally released on March 5, 2014. Included in Archive 2, limited to 1,000 copies)
1. Blackout
2. PINK
3. Woman on the Screen
4. Nothing Special
5. ibitsu
6. Electric
7. A Bao A Qu
8. the evilone which sobs
9. Akuma no Uta
10. Just Abandoned My-Self
11. Farewell
Recorded at New York 31st May 2006
Sound Engineer: Randall Dunn
Takeshi: Bass, Guitar & Vocal
Wata: Guitar & Echo
Atsuo: Drums & Vocal
Mixing: fangsanalsatan
Mastering: Soichiro Nakamura
Design: fangsanalsatan
Produced by Boris
—
Boris, official links:
Official HP: www.borisheavyrocks.com
Twiter : @Borisheavyrocks
Instagram : @borisdronevil
_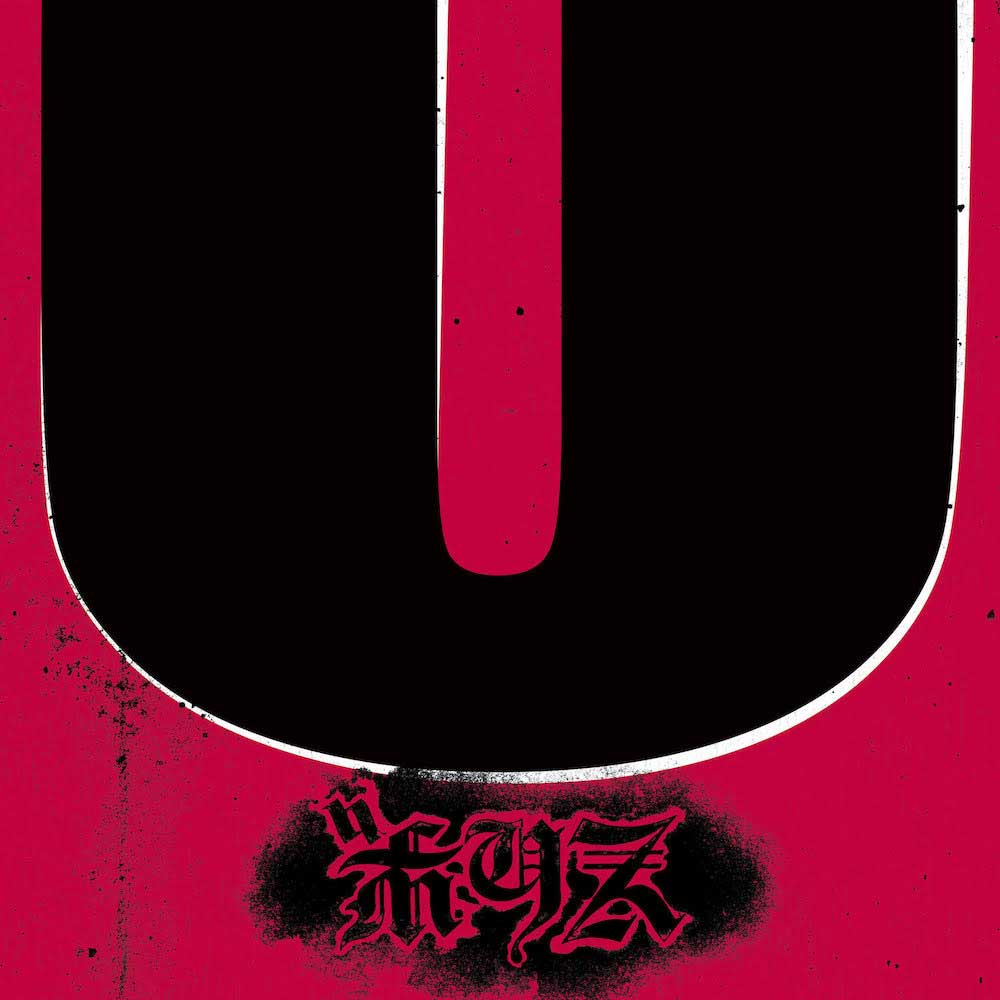 Press release courtesy of Stephanie Marlow