Share the post "Brandy and the Butcher want you to join their "Dick Circus" (exclusive video premiere)"
South Carolina-based punk rockers Brandy and the Butcher are getting ready to free their debut full-length album titled 'Dick Circus' on August 21st, 2020. Just this past June, the band released a live clip for their fresh single "Ballerina," and today we're excited to unleash the official clip for the impending record's title-track.
A little background info on the band, Brandy and the Butcher got started in 2018 when old-time buds Jay Matheson (guitarist) and Kevin Brewer (drummer) returned to jamming together after Brewer retired from the Army. Brewer then called up his Army friend and musician Roger Shattuck (bassist), who then joined the band. The three rockers then found Elizabeth Hale (singer), who used to be a lumberyard worker and a strip club owner. And with that, the clan was born.
Following numerous singles and EP releases, Brandy and the Butcher are finally ready to drop their Jay Matheson (Kylesa, Black Tusk, Baroness)-engineered new opus, 'Dick Circus,' in two weeks time. The title-track is filled with raw punk rock vibes, and their new official video (produced by Wade Sellers of Coal Powered Films) proves that the band are ready to rock out just about anywhere.
Pre-order 'Dick Circus' here.
Stream/watch "Dick Circus":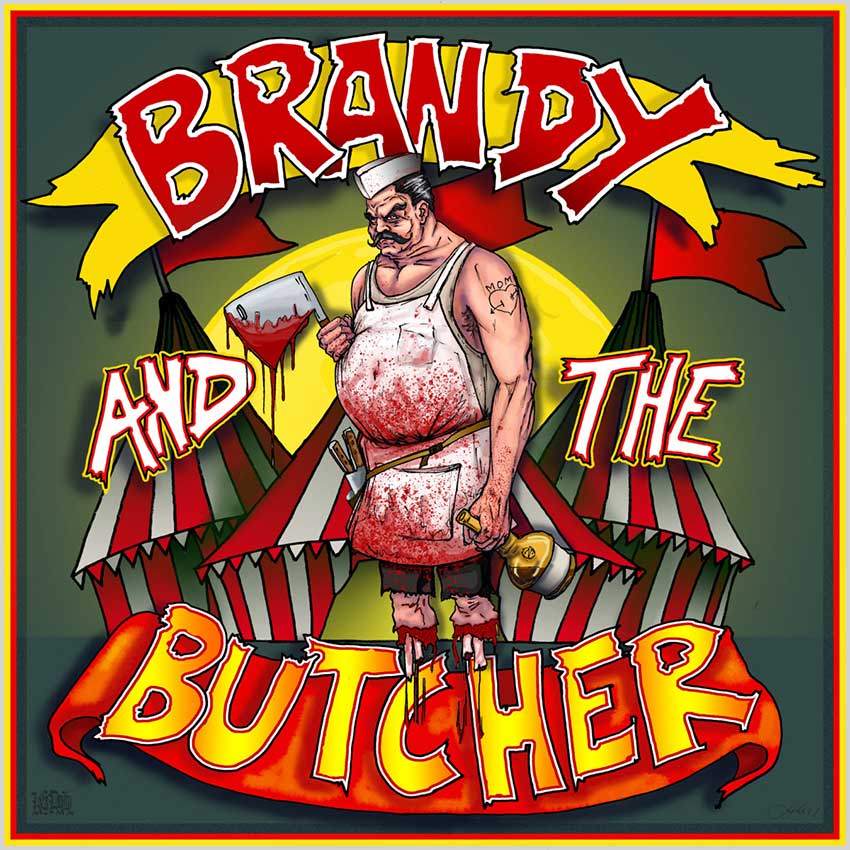 'Dick Circus' Tracklisting:
1. Ballerina
2. Pool Party
3. Dick Circus
4. Makin the Scene
5. Misunderstood
6. Monkey the Cat
7. Watch Me Go
8. Broken Bones
9. Technicolor Mandy
10. Earthquake
Brandy and the Butcher are:
Elizabeth Hale – Vocals
Jay Matheson – Guitars
Kevin Brewer – Drums
Roger Shattuck – Bass
Connect with the band:
Facebook
Twitter
Instagram
Bandcamp
YouTube