Belgian death metallers Carnation have announced a special streaming event airing from Belgium's Galaxy Studio on April 18, 2021 at 2PM EDT. The band will also be chatting with fans live during the free stream, which is streamable via both the band and their label's YouTube and Facebook — here's the official event link.
Carnation comment, "The Galaxy Sessions await! On Sunday, April 18th at 8:00 PM CEST, we will be hosting a streaming event of a very special Carnation performance. Our second album 'Where Death Lies,' has been out for a while now… And we have been itching to perform the tracks from this album for you all."
They add, "Instead of waiting any longer, we have decided to take action! Join us in the mighty Galaxy Studio, where we perform the majority of our new album live for the first time in a very special setting. The whole band will be present in the chat during the stream for a meet and greet to answer all your questions and hang out like the good old days (more or less…). Cheers, see you then!"
Check out the stream flyer below. ICYMI, Carnation also have their very own Instagram filter via Instagram stories; you can search for the filter via @seasonofmistofficial. The band's new album, 'Where Death Lies,' is also out now and is purchasable/streamable at this location.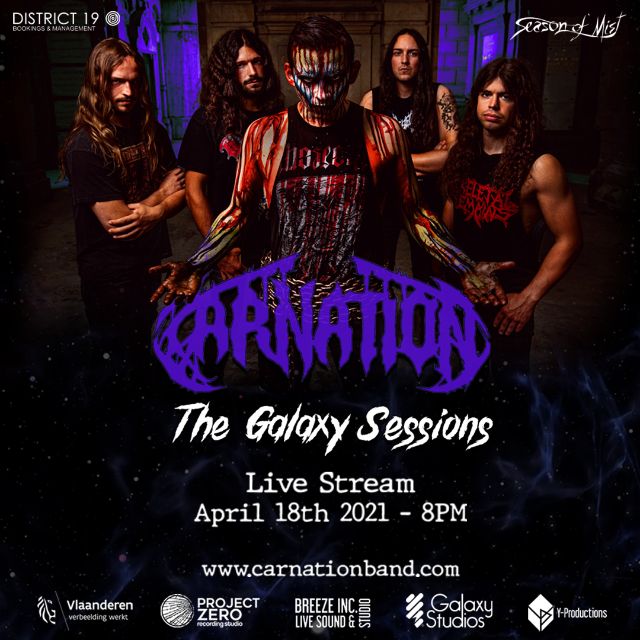 Also Check Out: 'Psycho Las Vegas' 2021 offers new update