Share the post "Code Orange to release 'Under The Skin' live and unplugged album"
PA hardcore punks Code Orange have announced plans to release a new digital album, 'Under The Skin,' this Friday, September 4th.
The album consists of tracks from the band's most recent 'Under The Skin' live stream event, which saw the band performing stripped down and reimagined versions of songs spanning their entire catalogue.
Here's more info from today's reveal:
Conceptually akin to classic MTV Unplugged performances, but with digital twists and turns, Code Orange originally transmitted "UNDER THE SKIN" around the world live via Twitch from Pittsburgh, PA earlier this summer. UNDER THE SKIN also includes a striking rendition of the Alice In Chains classic "Down In A Hole," which is now available on the band's YouTube channel with performance footage shot and edited by Sunny Singh of hate5six. Furthermore, the band has launched limited edition UNDER THE SKIN merch including a DVD of the performance available for pre-order today at [LINK].
Check out the cover art, track listing and their AiC cover below.
Pre order HERE.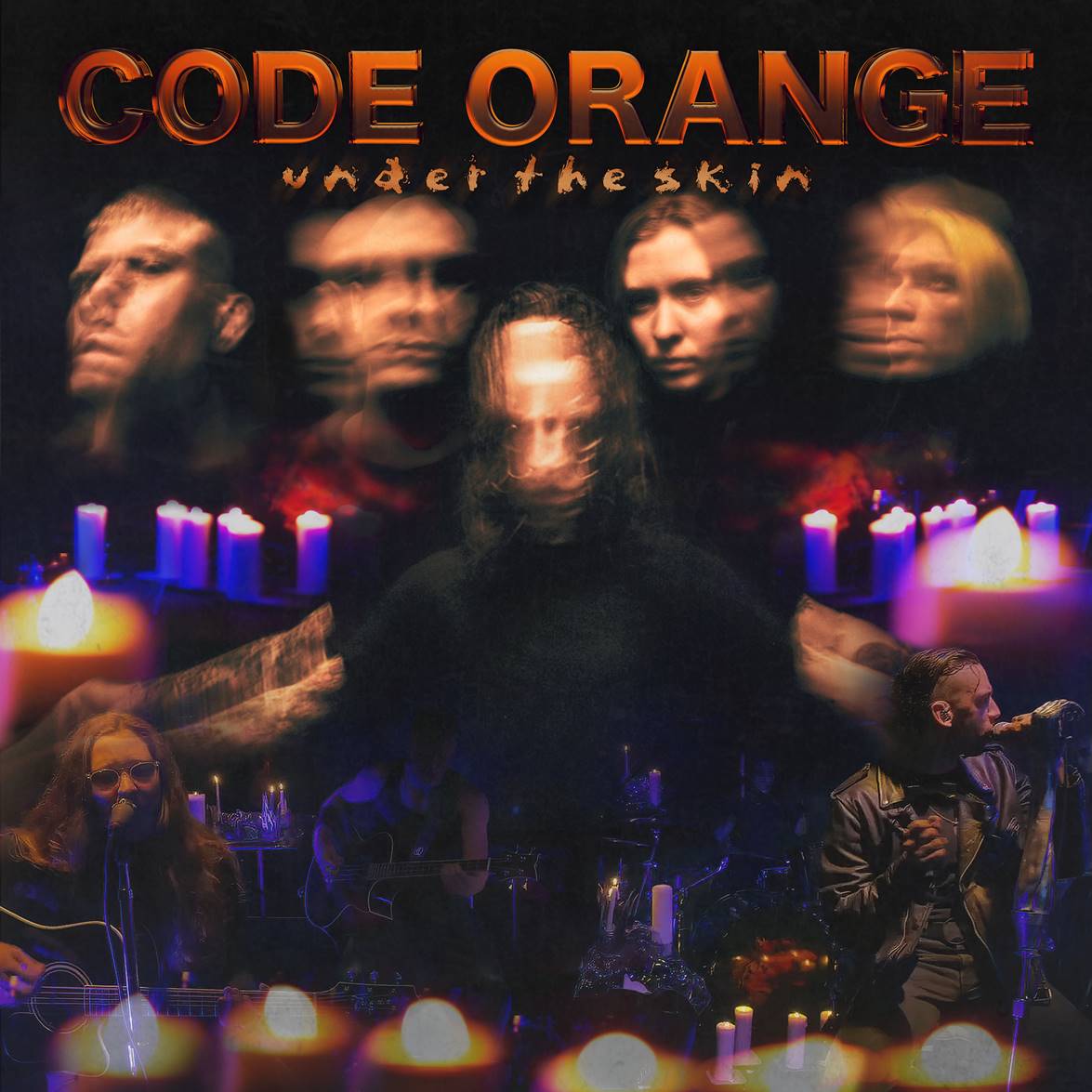 1. b l e e d i n g i n t h e b l u r
2. w h o i a m
3. a u t u m n + c a r b i n e
4. (b u g s)
5. u g l y
6. o n l y o n e
7. (q u a r a n t i n e)
8. d o w n i n a h o l e
9. (p e a c e)
10. d r e a m s 1 + 2
11. (d r 3 a m)
12. s u l f u r s u r r o u n d i n g
13. u n d e r t h e s k i n
14. h u r t 3