Due to the ongoing global pandemic, Atlanta aggrotech / industrial metal favorites Combichrist have announced the postponement of all of their scheduled trekking for this year.
In an official message released today, the band said:
A Statement From Combichrist

Unfortunately, due to the ongoing pandemic and the restrictions that go along with it, we have no choice but to postpone all 2020 touring. We will be back in the spring of 2021 bringing the party all across the country. New dates coming are actively being worked on and will be announced soon. Until then, stay safe and see you soon!
Postponed gigs includes Combichrist's previously planned U.S. tour with King 810, A Killer's Confession and Heartsick.
__________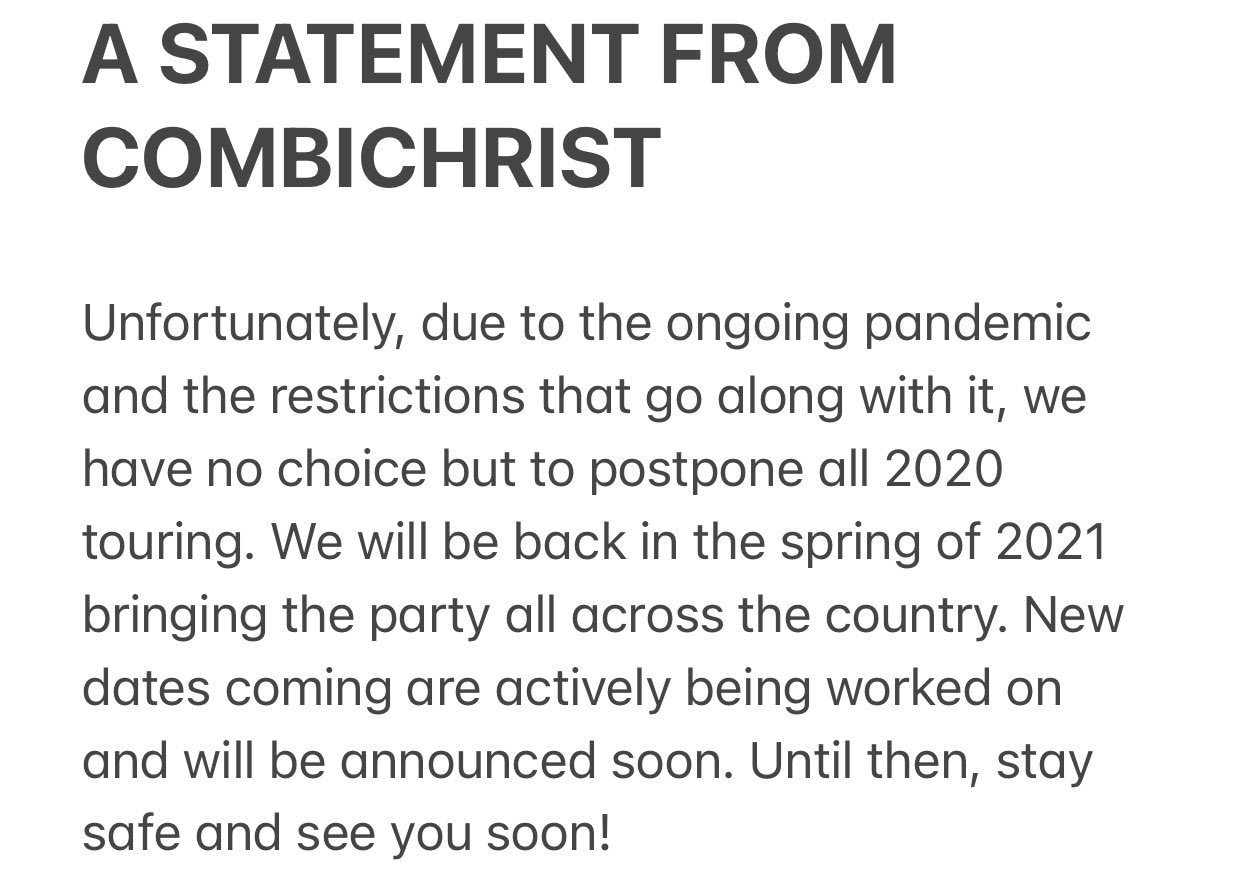 Concert shot by Johnny Perilla