PA gothy metallers Motionless In White have announced a second part to their 'Deadstream' streaming event, which premiered this October. The new virtual gig goes down on June 9 — see a message from the band below.
"Kicking off the summer of 2021 with a Deadstream sequel! We will be performing from the Pennhurst Asylum in Pennsylvania on June 9th. We are so excited to play for all of you across the world again and to do it in such a special and unique location."
Get tickets and merch through miwmerch.com. Check out the flyer below.
Also See: Motionless in White, Every Time I Die & Ice Nine Kills at The Paramount (photos)
ICYMI: Beartooth, Motionless In White & Stray From The Path European/UK 2022 tour announced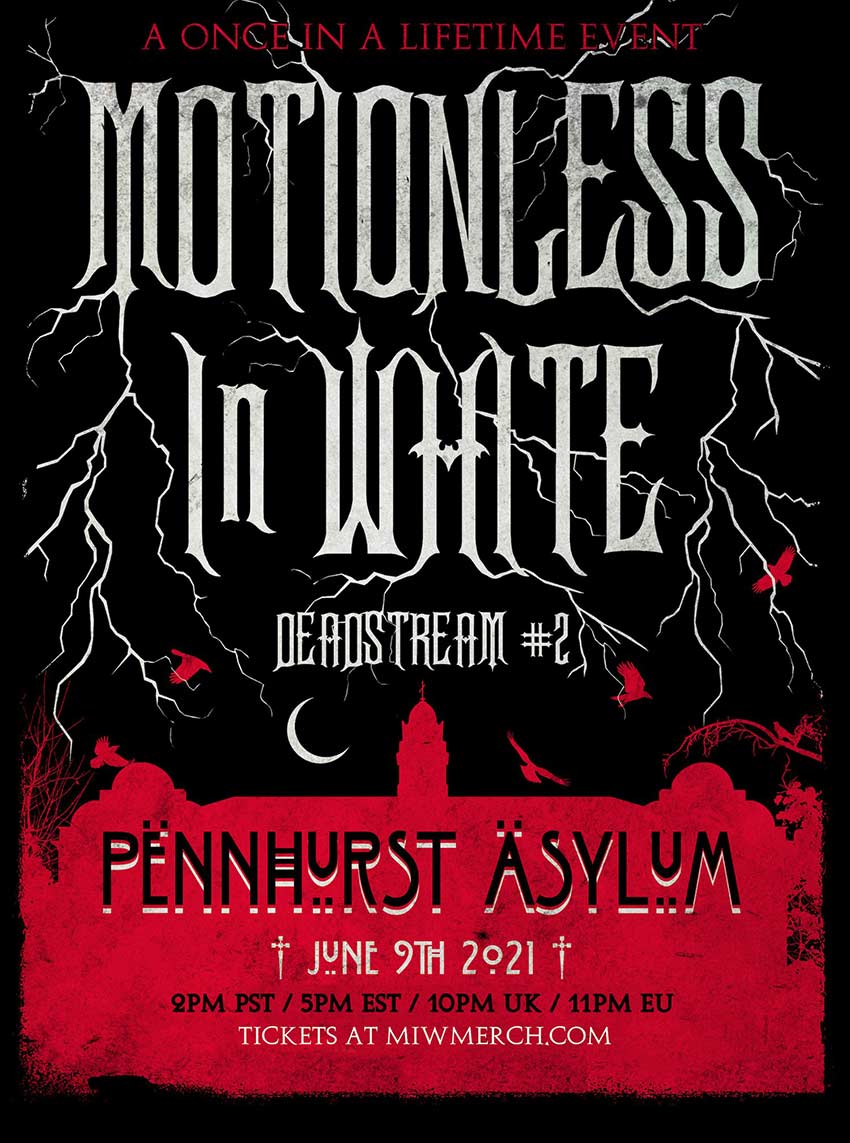 Also Check Out: Copeland, If I Die First, Nominee & Walls of Jericho added to 'Furnace Fest' 2021