In the decades and even centuries to come, the year 2020 will be remembered for many things, most of them seriously negative. But even in this absolute fucker of a year, goodness still prevails. Part of that goodness is "How to Draw Fire," the brand new album from Painted Doll, the unlikely duo consisting of death metal legend Chris Reifert (Autopsy, Death, Violation Wound, Abscess) and musician/comedian Dave Hill (Valley Lodge, Witch Taint).
"How to Draw Fire" is the band's second album and on it Chris and Dave push their patented blend of psych/prog/proto-punk/rock/power pop and whatever else even further over the course of a dozen songs. Pop hooks are bigger, the scary parts are scarier, and the psych parts are so psychedelic some people may very well require medical attention just to come down from it all.
How to Draw Fire will be released September 25 via Tee Pee Records. Check out the lyric video for the first single "When I Left Home," below.
Pre-orders are available HERE.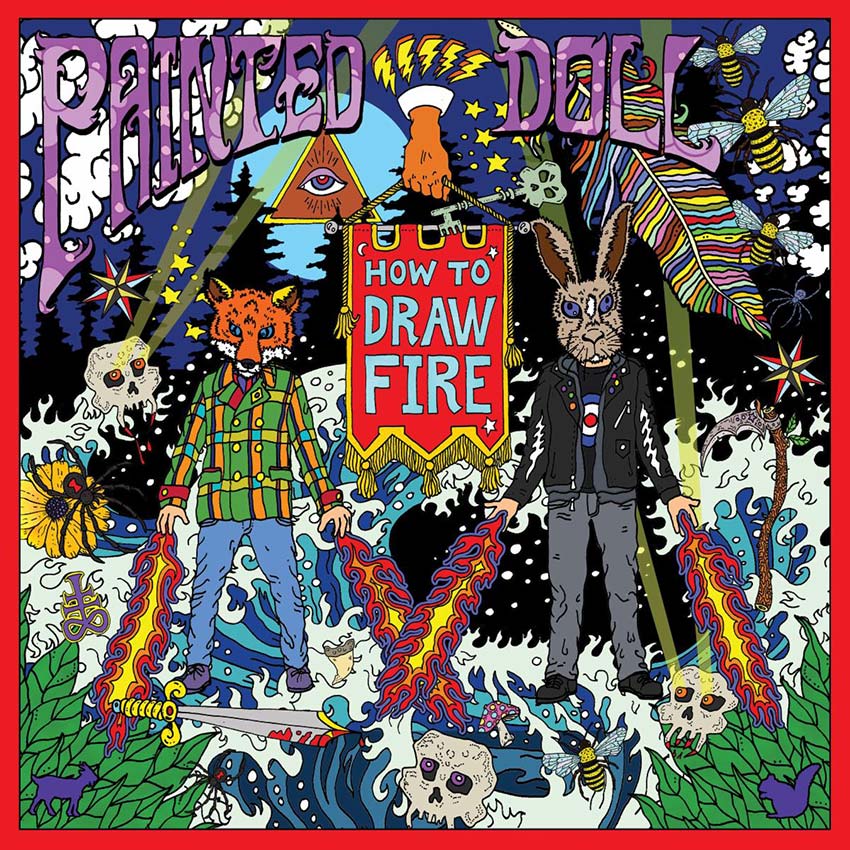 "How to Draw Fire" Tracklisting:
1. Sun in the Sea
2. On the Ropes
3. You Were Everywhere
4. Slow Armageddon
5. Blue Postcards
6. When I Left Home
7. Cheap Kicks
8. Idlewild
9. Get You High Tonight
10. Midnight Morning
11. Dollhouse Rock
12. Leave a Light On
Press release courtesy of Freeman Promotions