French synthwave musician Perturbator (real name James Kent) has released his new song "Excess," which you can check out below. The track comes off his new full-length album, 'Lustful Sacraments,' which is due out on May 28th through Blood Music (pre-order).
Regarding the song, Kent says, "'Excess' is the first track I made for Lustful Sacraments. It is the most representative of the rest of the album and its themes of self-destruction."
Here's more info from the upcoming record via a presser, "New album Lustful Sacraments, which was written, performed, produced and mixed by Kent, merges the dark synthesized tones that brought Perturbator to worldwide prominence with classic post-punk, goth, and heavy techno rhythms. The album deftly weaves Perturbator's cinematic textures with thundering drums, subtle electronic melodies and in-your-face guitar hooks."
Stream:



In addition, today's announcement reveals, "Perturbator has simultaneously announced the Excess EP, featuring reimaginations of "Excess" by some of his favorite artists: Author & Punisher, HEALTH, Pig Destroyer, INVSN, She Past Away and OddZoo."
The Author & Punisher version of "Excess" has also been released today, listen to it below. The songs off the 'Excess' EP will be unleashed one-by-one over the next few months, with a final release slated for later this year.
On the covers EP, Kent adds: "With the album version of 'Excess' being released, I thought it would be interesting to add something unusual and asked bands that I respect to make their own cover of the song. They had complete freedom to do as they pleased and put their own spin on it. Each version is unique but all equally great."
Author & Punisher comments, "I jumped at the chance to add a little doom to the darkness that is Perturbator: I cut the BPM literally in half….like taking a piece of gum out of your mouth, stepping on it, walking in the red light district and then giving it another go."
Stream:



Lastly, Perturbator has announced a European and UK headline tour for this year, featuring support from HEALTH and Author & Punisher. Tickets are available now: tinyurl.com/y3erb9tr.
Tour dates:
October 6 Bordeaux, France Krakatoa
October 7 Toulouse, France Le Bikini
October 8 Madrid, Spain La Riviera
October 9 Barcelona, Spain Razzmatazz 2
October 12 Lyon, France Le Transbordeur
October 13 Strasbourg, France La Laiterie
October 14 Geneva, Switzerland Post Tenebras Rock
October 15 Munich, Germany Technikum
October 16 Vienna, Austria Arena
October 17 Budapest, Hungary Akvarium Nagyhall
October 19 Prague, Poland Roxy
October 20 Wroclaw, Poland Zaklete Rewiry
October 21 Warsaw, Poland Progresja
October 22 Berlin, Germany Heimathafen
October 23 Copenhagen, Denmark Pumpehuset
October 24 Stockholm, Sweden Berns
October 26 Helsinki, Finland Tavastia
October 28 Oslo, Norway Vulkan Arena
October 29 Gothenburg, Sweden Pustervik
October 30 Hamburg, Germany Uebel & Gefahrlich
October 31 Utrecht, Netherlands Tivoli
November 2 Koln, Germany Essigfabrik
November 3 Esch-Sur-Alzette, Luxembourg Rockhal
November 4 Brussels, Belgium Ancienne Belgique
November 5 London, UK The Electric Ballroom
November 6 Glasgow, UK St Lukes
November 7 Manchester, UK Academy 2
November 9 Dublin, Ireland Opium
November 10 Bristol, UK SWX
November 11 Lille, France L'Aeronef
November 12 Paris, France L'Olympia

ICYMI: Perturbator dropped a new song titled "Dethroned Under A Funeral Haze" earlier this month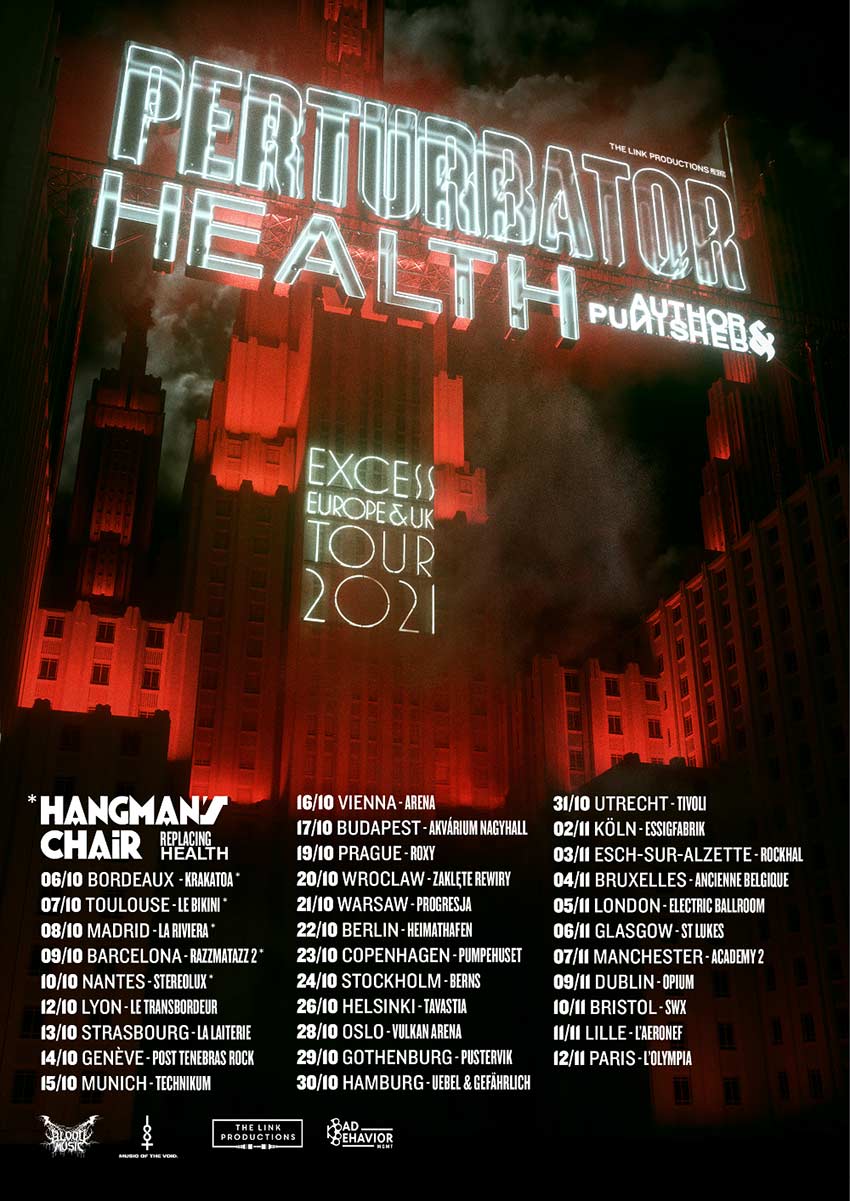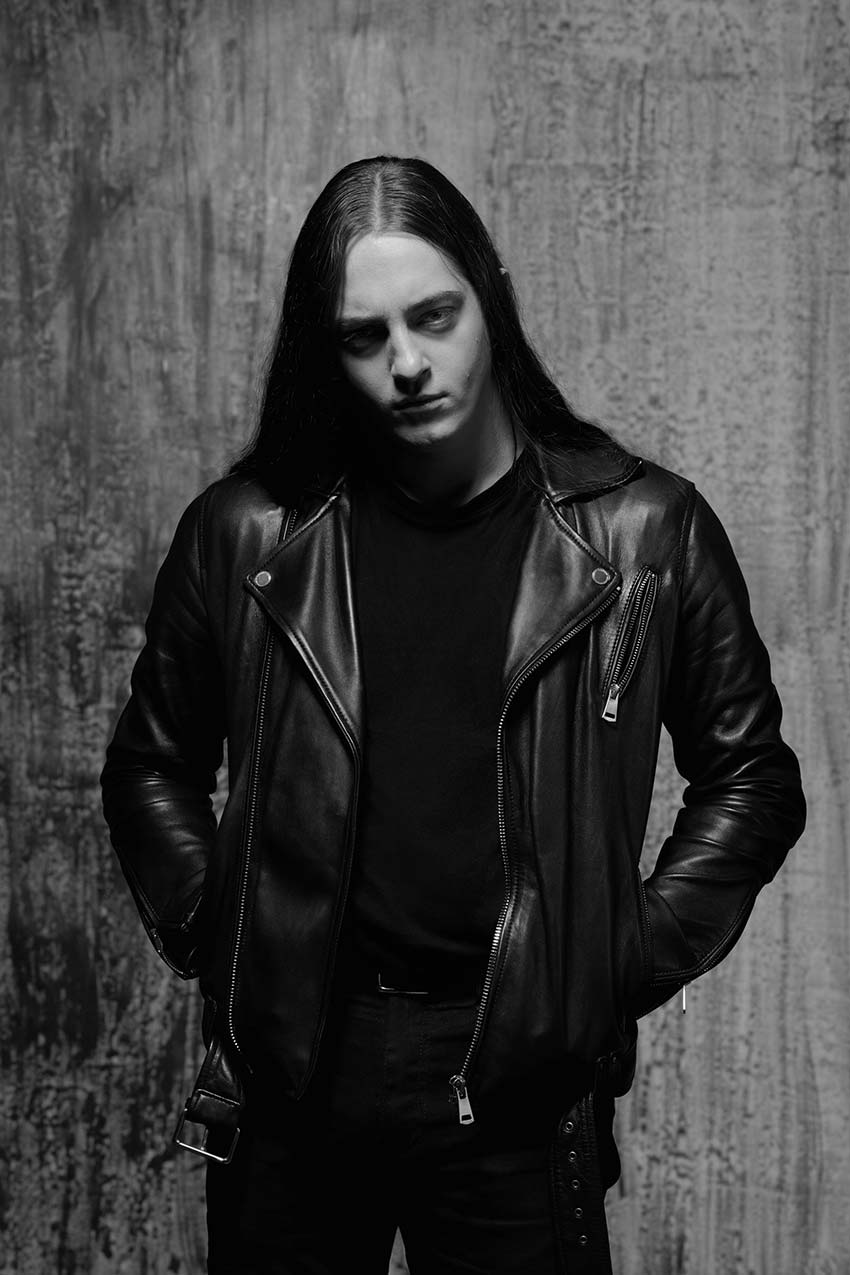 Also Check Out: Chalk Portraits delves deep into his musical mind for new tune "Memory IV" (exclusive stream)