Little Rock, AR hardcore/metal bunch Terminal Nation are gearing up for the release of their new full-length record, 'Holocene Extinction,' on August 7th via 20 Buck Spin (pre-order).
Today, the band have revealed a stream for the impending LP's title-track, which you can check out below.
Here's more on the new record, per the official announcement:
Terminal Nation's Holocene Extinction was engineered by Jason Tedford, recorded at Wolfman Studios in Little Rock, Arkansas. The album was mixed by Ryan Bram of Homewrecker Studios, mastered by Brad Boatright at Audiosiege (From Ashes Rise, Integrity, Noisem), and completed with cover art by Adam Burke, additional art by Valentine Duran, and photography by Kurt Lunsford.
Stream "Holocene Extinction":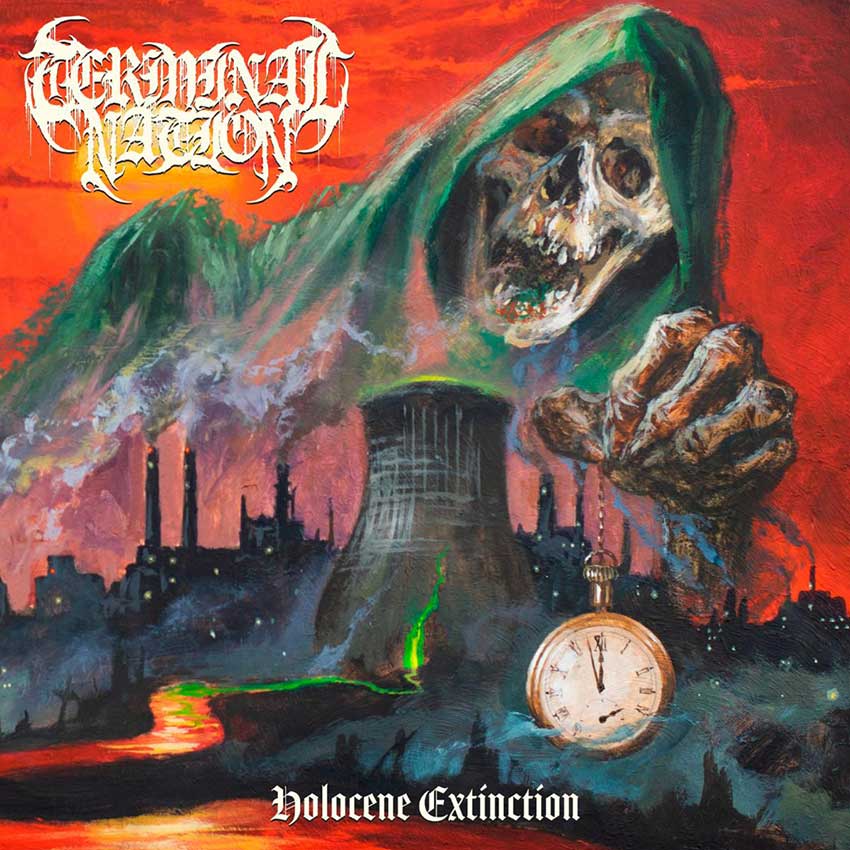 'Holocene Extinction' track listing:
1. Cognitive Dissonance
2. Arsenic Earth
3. Holocene Extinction
4. Master Plan
5. Revenge
6. Thirst To Burn
7. Orange Bottle Prison
8. Leather Envy
9. Expired Utopia
10. Death For Profit
11. Caskets Of The Poor
12. Disciple Of Deceit
13. Age Of Turmoil
Terminal Nation:
Stan Liszewski – vocals
Tommy Robinson – guitar, vocals
Dalton Rail – guitar, vocals
Chase Davis – drums
Chase Turner – bass, vocals