Share the post "The Lion's Daughter announce digital EP + special merch for Bandcamp Friday"
To celebrate today's Bandcamp Friday, St. Louis horror metal trio The Lion's Daughter are now releasing a two-song digital EP which features covers of Judas Priest's "Turbo Lover" and Ministry's "Burning Inside!" In addition, the band is also releasing a special "Turbo" inspired T-shirt design, which can be seen below! The EP and shirt are available to purchase at THIS LOCATION [embedded below].
On the first Friday of every month since March of 2020, Bandcamp has waived their revenue share to help support the many artists who have seen their livelihoods disrupted by the pandemic. Over the course of these 14 days, fans paid artists and labels $59 million dollars, helping cover rents, mortgages, groceries, medications, and much more.



The Lion's Daughter is supporting their latest release, 'Skin Show,' which is out now!
'Skin Show' could serve as the soundtrack to Times Square in the 1970s – the epicenter of sin and salacious misdeeds; a haven for sex, drugs, and crime beneath the inviting glow of neon signs from sleazy adult video stores; a place one would not dare walk alone after midnight unless tempted by devil himself. Its deviant, raw, nasty, disturbing, and yet, the most lively, evolved, and polished version of the trio yet.
'Skin Show' can be streamed, downloaded, and ordered HERE.
'Skin Show' Tracklist:
01. Become the Night (4:26)
02. Curtains (4:17)
03. Neon Teeth (4:19)
04. Dead in Dreams (3:30)
05. Werewolf Hospital (3:22)
06. Sex Trap (4:06)
07. Snakeface (4:07)
08. All Hell is Mine (3:55)
09. Skin Show (4:02)
10. The Chemist (6:06)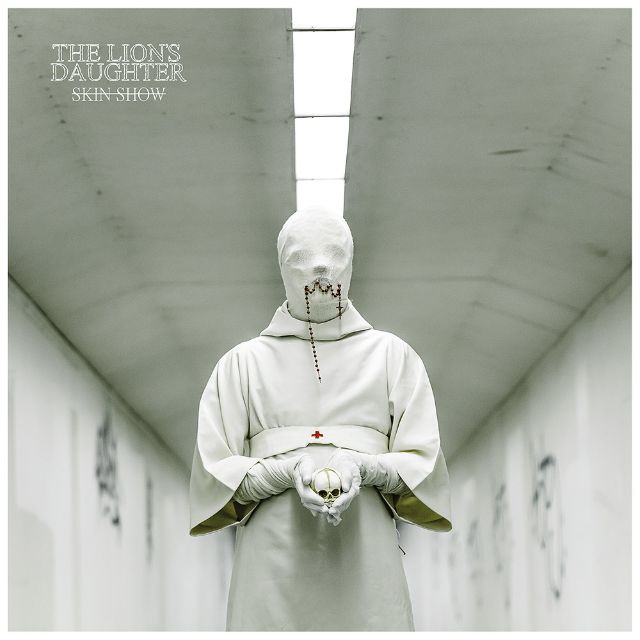 Recording Lineup:
Rick Giordano – Guitars, vocals, synths, bass
Erik Ramsier – Drums and percussion
Scott Fogelbach – Vocals
Live Lineup:
Rick Giordano – Guitars, vocals, synths
Erik Ramsier – Drums and percussion
Scott Fogelbach – Bass, vocals
Recording Studio: Firebrand Recording (St. Louis, MO, USA)
Producer/Sound Engineer: Sanford Parker
Mixing Studio & Engineer: Sanford Parker @ Hybercube (St. Louis, MO, USA)
Mastering Studio and Engineer: Colin Jordan @ The Boiler Room (Chicago, IL, USA)
Cover Art: Mothmeister




Press release courtesy of Season of Mist
Also Check Out: Der Weg einer Freiheit share new song, "Morgen"