St. Louis horror metal trio The Lion's Daughter are now streaming their entire upcoming opus, 'Skin Show,' ahead of Friday's release! The haunting album can be heard in its entirety at THIS LOCATION.
The band will also be hosting an in-person album release party and merch pop up in their hometown of St. Louis, MO on April 8 on the Punk Patio of The Record Space. Fans who attend the event will be able to purchase the record one day in advance of the release and will have an opportunity to meet and greet the band. 4 Hands Brewing will be sponsoring the event and providing free beverages to those who are 21+. The event is free to attend and will occur from 4:00 – 8:00 P.M. CDT. RSVP HERE.
In addition, THE LION'S DAUGHTER will be hosting a two-hour radio special via Gimme Metal on April 9 @ 3:00 P.M. EDT to celebrate the release of the new record! Frontman Rick Giordano has cultivated a very special playlist and will be present in the live chat to interact with fans! As always, it is FREE to subscribe and sign up! Tune in HERE.
Moreover, THE LION'S DAUGHTER will also be supporting the new offering with a brand new live stream! The virtual concert is part of a four night event by Sinkhole and will air on Sunday, April 11 @ 8:00 P.M. EDT. The band will also be joined by HELL NIGHT for a double feature! Tickets and merch bundles are available at THIS LOCATION.
'Skin Show' could serve as the soundtrack to Times Square in the 1970s – the epicenter of sin and salacious misdeeds; a haven for sex, drugs, and crime beneath the inviting glow of neon signs from sleazy adult video stores; a place one would not dare walk alone after midnight unless tempted by devil himself. Its deviant, raw, nasty, disturbing, and yet, the most lively, evolved, and polished version of the trio yet.
'Skin Show' is due on April 9 and is available now for pre-orders HERE.



'Skin Show' Tracklist:
01. Become the Night (4:26)
02. Curtains (4:17)
03. Neon Teeth (4:19)
04. Dead in Dreams (3:30)
05. Werewolf Hospital (3:22)
06. Sex Trap (4:06)
07. Snakeface (4:07)
08. All Hell is Mine (3:55)
09. Skin Show (4:02)
10. The Chemist (6:06)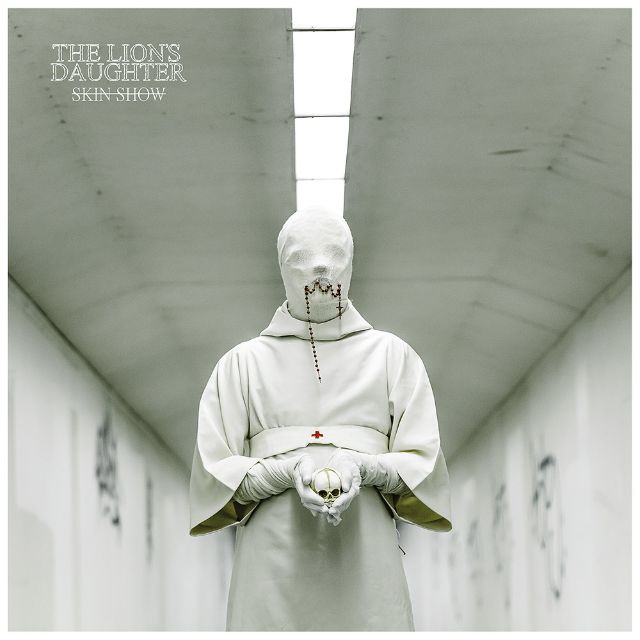 Press release courtesy of Season of Mist
Also Check Out: Thy Catafalque shares new album details, launches first single