On April 24, home of all things riff-heavy and rapid-fire rock Ripple Music will release the new live EP High and Alive from high-octane San Francisco American metal purveyors THE WATCHERS. Following their 2018 album Black Abyss, the new EP delivers a searing performance recording of the band laying down their signature blend of stoner-doom with flourishes of thrash and riff-metal from across the spectrum of heaviness history.
Recorded live at the House of Rock in Santa Rosa last September, High and Alive captures The Watchers doing what they do best – burning down the stage with jaw-dropping musicianship and infectious heavy anthems.
Says singer Tim Narducci, "We've always wanted to record the band in a live setting. The energy and interpretation of the songs are a bit different every time we step on stage, and anything can happen. High and Alive was an excellent evening of heavy and in the right setting. We were fortunate to have captured this particular performance."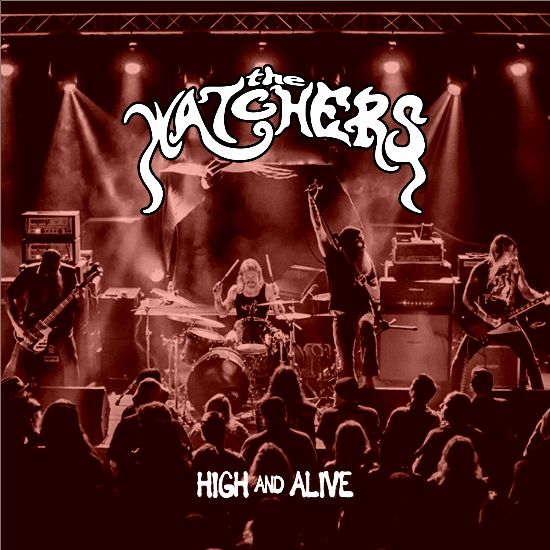 Engineered by Evan Alexander and Harry Gale with mixing and mastering by Tim Narducci, High and Alive will be released on digital formats from Ripple Music on April 24th.
Upcoming live dates from THE WATCHERS:
4/25 Club Fox Redwood City
4/30 Viper Room Los Angeles
5/1 Vampd Las Vegas
5/2 Palm Desert TBA