Celebrating their 20th anniversary, grind legends Total Fucking Destruction have posted (via MetalSucks) their new track "light/pain," which comes off the band's 5th full-length record, "…to be alive at the end of the world" (out 4/20 via Translation Loss Records)
About the track, vocalist/drummer Richard Hoak says:
…to be alive at the end of the world" is a message of energy and strength for everyone living crazy fucked up daily life in this worldwide geo-political military-entertainment-technology complex. Total Fucking Destruction is an end-of-the-world party and you are all invited! "light/pain" is a story of truths ignored as a result of stupidity and hubris with a disastrous result: knowledge is power but the truth of the current state of the planet is brutal. Powerful corrupt technologies and people make hiding in the darkness too easy.
Cover art and track listing can be viewed below.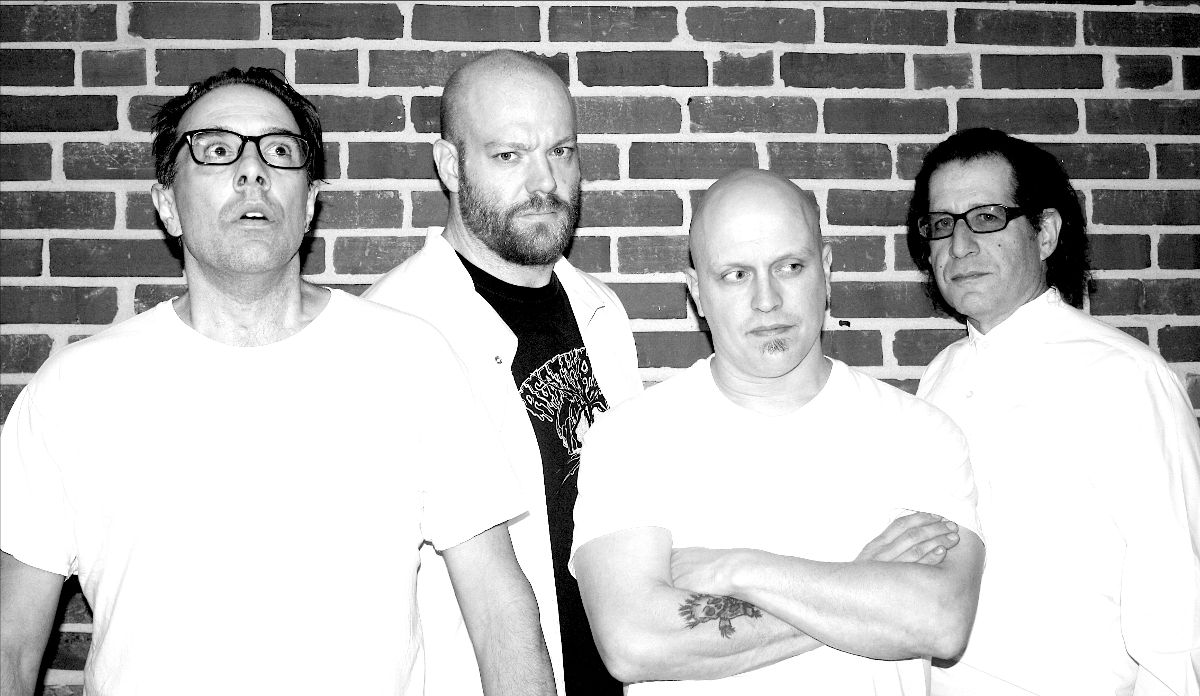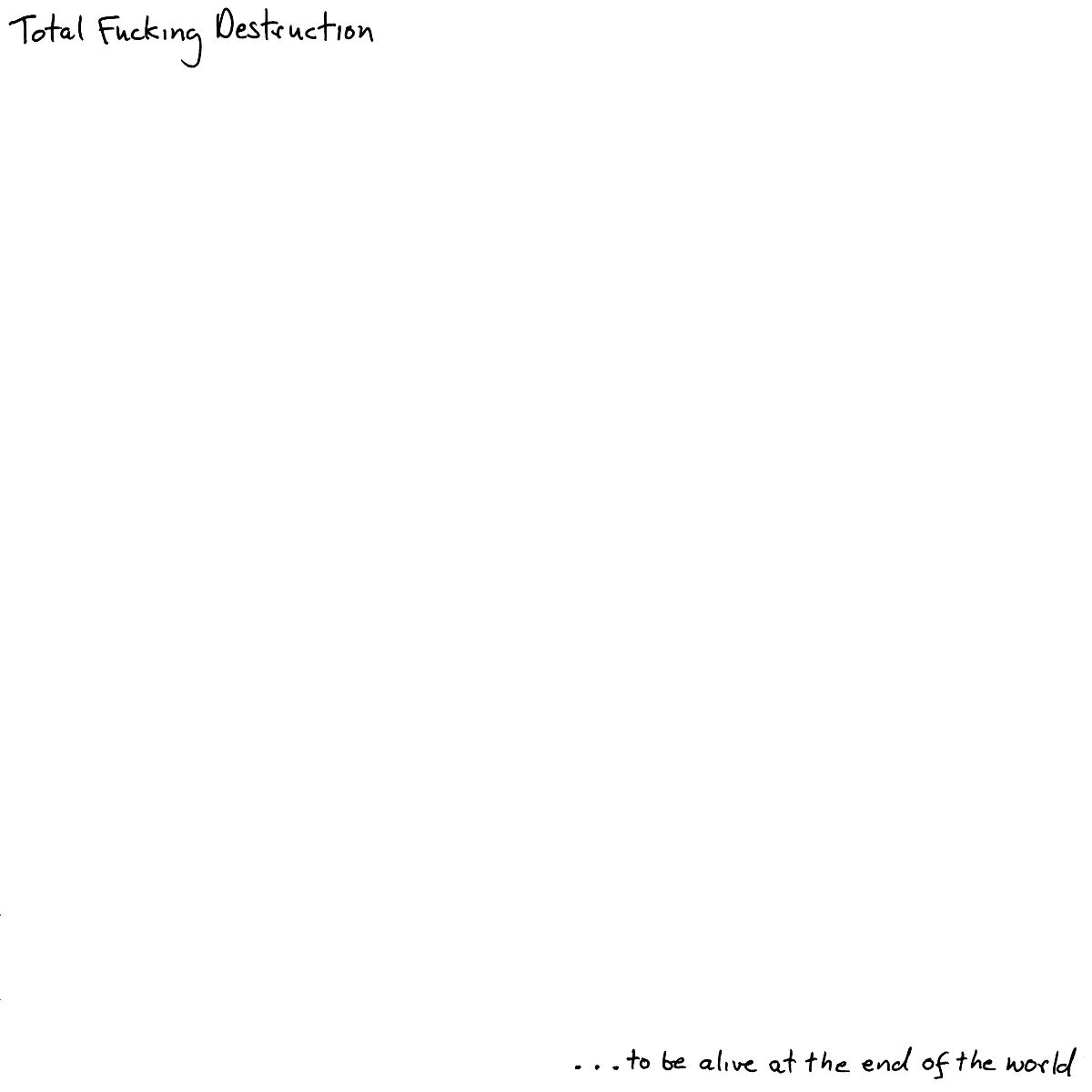 Track Listing:
1. …to be alive at the end of the world
2. violently high
3. light/pain
4. a demonstration of power
5. sound on sound (big boys cover)
6. attack of the supervirus 1138
7. stone bomb
8. doctor butcher
9. yelling at velcro
10. the star spangled banner (traditional)