French melodic death metal outfit Akiavel are getting ready to unleash their recently announced new full-length offering dubbed 'Væ Victis,' which has already spawned the video single "Frozen Beauties."
The incoming album officially drops on April 23rd, and to help usher in the release, the band have announced a live listening party going down on April 22nd at 1PM EDT // 7PM CEDT. The stream is embedded below.
"In addition to the album being unveiled a day before release, the band will also be present in the chat for a live Q&A!" exclaims an official announcement message. "Fans can join the Official Facebook Event to chat with the band early and set a reminder on Youtube for the premiere."
Here's more on the upcoming record via a presser, ""Væ Victis" is a concept album that explores the darkest and most depraved spaces of the human psyche. Further evolving their sound, AKIAVEL takes a radical approach to their musical assault, consuming the listener with dizzying maelstroms of chaos. "Væ Victis" embodies the word "death," putting forth an intrusive battery of blistering guitars, pummeling drums, and scathing vocals that culminates in one of the most robust death metal records the genre has seen yet."
Akiavel comment, "We are excited to unveil our new album to our fans and we appreciate any times we get to connect with them."
'Væ Victis' will be released on CD with limited edition vinyl pressings; pre-orders available HERE for North America and HERE for the rest of the world.


Links:
Official
Facebook
Instagram
Twitter
Spotify
YouTube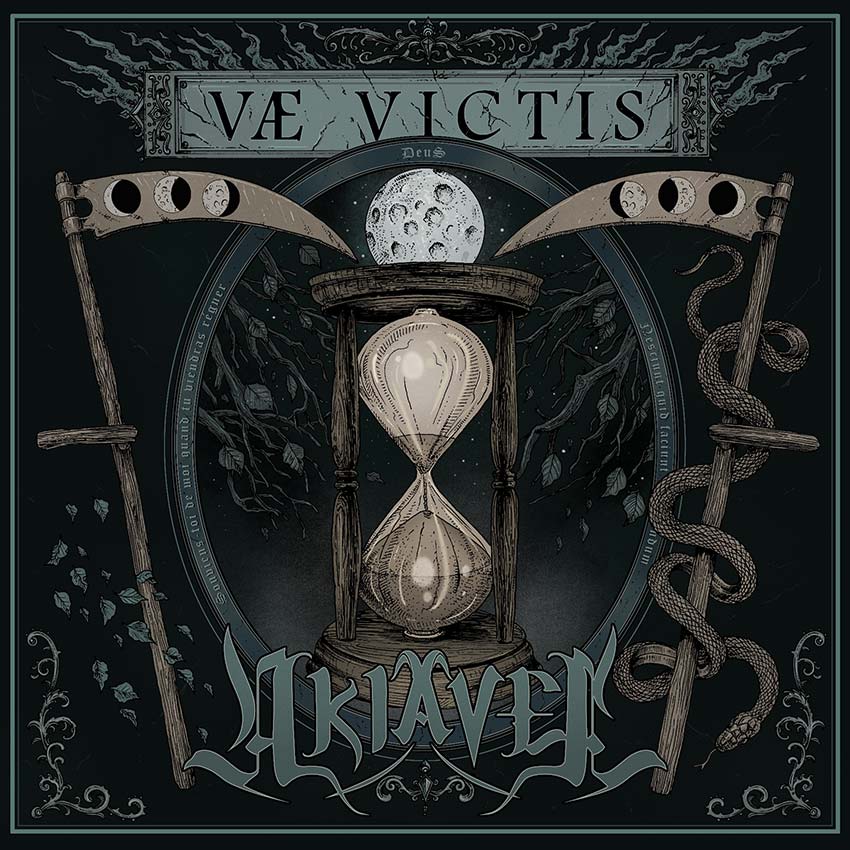 Also Check Out: Pestilence unveil new video single, "Morbvs Propagationem"