Share the post "The Melvins 'TV Vol. 3' stream is a guide to being a stoner (first impressions)"
The live stream world is still very fresh and many bands have yet to start entering the new phenomenon of being able to host your own damn party. Melvins did just that. They jam-packed their $5 dollar live stream with stories, music, and visuals that honestly had me looking away from the screen at times. The visuals almost had the ability to mimic the feel of the song but honestly took away from it. The visuals were very intense, super cool, but just a little too intense for viewing and listening pleasure. Some of the chat-room participants expressed the same sentiment.
The show itself is super dated and I loved it. I'm 35 and this show was perfect for me. They talked about their first concerts, bands they grew up on, their favorite movies, and comedians (which happens to be Cheech and Chong). It seems they even came up with a better reason for keeping the covid mask around in daily life. A weed soaked mask that keeps you high throughout the day. Genius. Sign me up. I'll take 3. Mom. Dad. We gettin' blitzed tonight.
They started off with an acoustic set featuring a King Buzzo cover of "Dark Brown Teeth," and then "Up the Dumper"! In between the songs is when they got their stories out, even a little short video of them huffing one of their specially made Melvins Masks.
I'm not 100% sure why bands still wear the masks in the pre-recorded live streams at this point, but I do appreciate them showing awareness. They put on a great show and told some amusing stories, definitely looking forward to seeing more. It also just kept reminding me of Nirvana and how I miss them so. They would have had a lot of fun with this live stream nonsense.
You still have a chance to catch the stream up until May 9th at melvins.veeps.com.
Acoustic Set:
01. Dark Brown Teeth (King Buzzo Cover)
02. Up the Dumper
Melvins Set:
03. A Growing Disgust
04. With Teeth
05. Charlie (Redd Kross Cover)
06. The Bit
07. Eye Flys
During the credits:
Hot Fish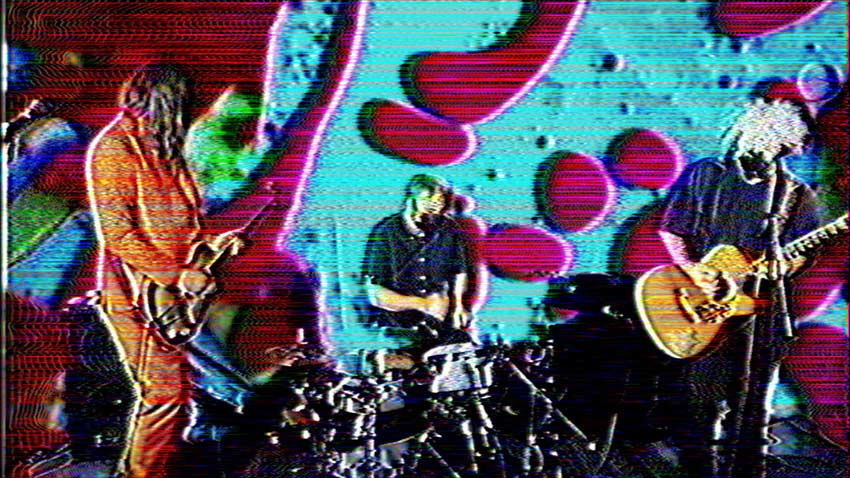 Also Check Out: Puscifer deliver 'Money $hot' in full with new stream (review)