St. Louis synth metal trio The Lion's Daughter will be releasing their fourth full-length, 'Skin Show,' on April 9 via Season of Mist! The band is now premiering the unnerving and NSFW music video for the brand new single, "Sex Trap." The clip features visuals from Mothmeister and Guilherme Henriques, the latter of whom created the video, can be seen at THIS LOCATION [embedded below].
Frontman Rick Giordano comments, "Whatever you think this song is about, you are probably wrong… it's about something much, much worse."
'Skin Show' could serve as the soundtrack to Times Square in the 1970s – the epicenter of sin and salacious misdeeds; a haven for sex, drugs, and crime beneath the inviting glow of neon signs from sleazy adult video stores; a place one would not dare walk alone after midnight unless tempted by devil himself. Its deviant, raw, nasty, disturbing, and yet, the most lively, evolved, and polished version of the trio yet.
'Skin Show' is available now for pre-orders HERE.


'Skin Show' Tracklist:
01. Become the Night (4:26)
02. Curtains (4:17)
03. Neon Teeth (4:19)
04. Dead in Dreams (3:30)
05. Werewolf Hospital (3:22)
06. Sex Trap (4:06)
07. Snakeface (4:07)
08. All Hell is Mine (3:55)
09. Skin Show (4:02)
10. The Chemist (6:06)
Recording Lineup:
Rick Giordano – Guitars, vocals, synths, bass
Erik Ramsier – Drums and percussion
Scott Fogelbach – Vocals
Live Lineup:
Rick Giordano – Guitars, vocals, synths
Erik Ramsier – Drums and percussion
Scott Fogelbach – Bass, vocals
Recording Studio: Firebrand Recording (St. Louis, MO, USA)
Producer/Sound Engineer: Sanford Parker
Mixing Studio & Engineer: Sanford Parker @ Hybercube (St. Louis, MO, USA)
Mastering Studio and Engineer: Colin Jordan @ The Boiler Room (Chicago, IL, USA)
Cover Art: Mothmeister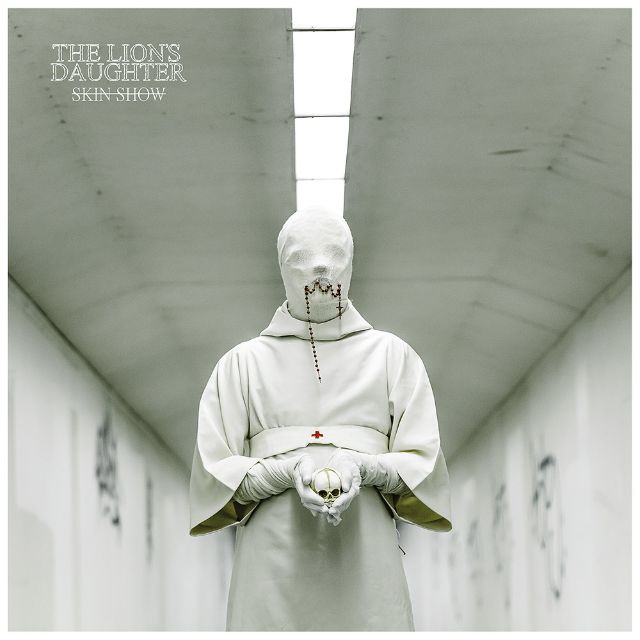 Press release courtesy of Season of Mist
Also Check Out: Mushroomhead unveil 'Shroomhouse' double feature event