Share the post "Thursday reissue debut album 'Waiting' on Velocity Records"
The legendary post-hardcore group, Thursday, are in the midst of a year of landmark anniversaries, including the twentieth anniversary of their breakout album 'Full Collapse' and the tenth anniversary of their last release 'No Devolución.' However, today the band released the long-awaited reissue of their 1999 full-length, 'Waiting.' The always-coveted debut album has been long out of print until now, available on vinyl and streaming services through Velocity Records, the newly relaunched label in partnership with Equal Vision Records.
Speaking on the band's debut effort, vocalist Geoff Rickly says:
"Most people think 'Full Collapse' is our first album but twenty two years ago, we took a bunch of demos out of the basement where we'd been writing and holding shows, and put them all together in one place to make our debut album, 'Waiting'. A lot has changed in those intervening years—- the record has gone out of print several times— but every single time I listen to this record, I can hear the start of Thursday, I can hear our hopes and dreams and all the ideas that would define the band, starting to take shape."
Thursday teased the reissue in the lead-up to their Signals V3 – Full Devolución livestream event by offering a limited edition vinyl variant alongside tickets, which sold out immediately upon release. Waiting is now widely available to stream and to preorder on vinyl here.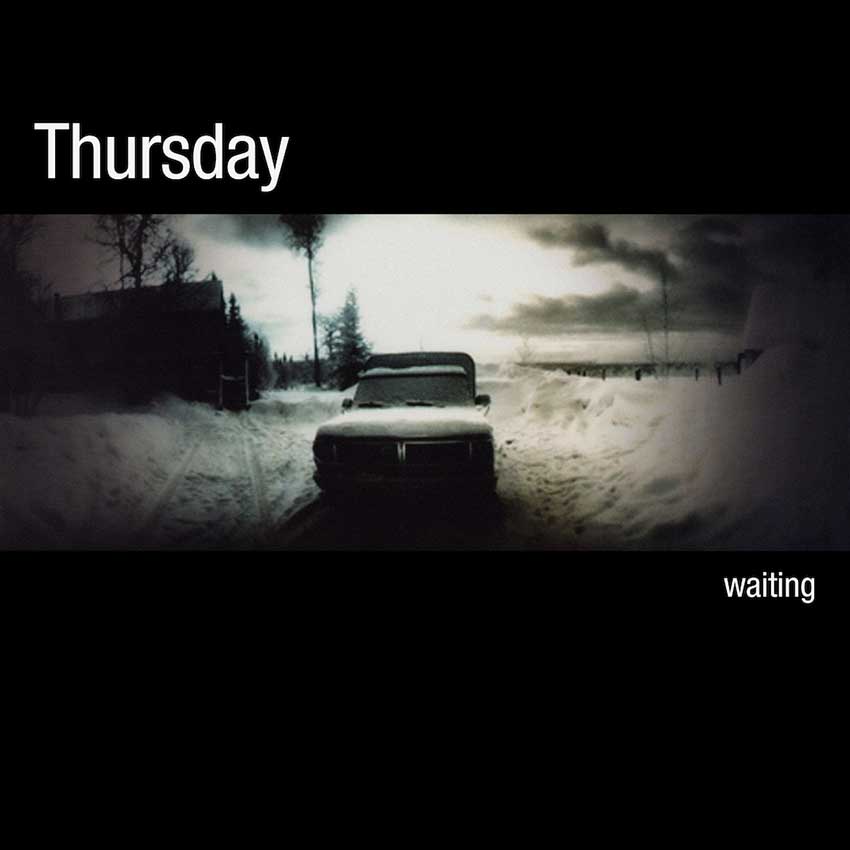 Press release courtesy of Ngagency
Also Check Out: Terror drop live EP 'The BBC Sessions' through Velocity/Equal Vision