Share the post "Voyager re-issue 'Ghost Mile' on vinyl for the first time"
Australian electro prog sensation VOYAGER will be reissuing their highly praised album, 'Ghost Mile' (2017), on July 10 via Season of Mist. The album will be pressed on vinyl for the very first time. Pre-orders are now live HERE.
The band comment on the release: "What a Wonderful Day. Whilst we're all feeling a bit Disconnected, why don't we take a walk down To The Riverside and take in the Fragile Serene? This will prepare ourselves for the limited edition vinyl pressing of Ghost Mile, which goes on sale this Wednesday! This Gentle Earth is recovering from a huge ordeal, and we want to extend a Lifeline during this time. Misery is Only Company, and soon the darkness will give way to Ascension playing through your speakers on July 10th. So As the City Takes the Night on May 27th, head to our Bandcamp or to Season of Mist's online store to claim your copy."
The digipak version of 'Ghost Mile' will contain three bonus tracks which were recorded during the VOYAGER show at ProgPower in 2017. One of the bonus tracks is now available via the band's YouTube channel HERE [also embedded below].
2019's 'Colours in the Sun' was recently the winner of The Independent Music Award in the Rock/Hard Rock Album category. The record was released in November of 2019 and landed a coveted #1 placement on the Australian Independent Albums chart! 'Colours in the Sun' also debuted at #7 on Independent Label Albums as well as #27 on Official iTunes Australia. You can stream and purchase the record HERE.
ICYMI: Earlier this year, VOYAGER's music video for "Runaway" was exclusively premiered via 'Eurovision – Australia Decides!' Following an application via the Song Portal, the band finally received recognition for submitting a track and were paid tribute on the live television broadcast that aired on Saturday, February 8 on the Gold Coast. The video is now available worldwide and can be seen at THIS LOCATION [also embedded below].




VOYAGER live:
02/12/21 Perth (AU) @ Badlands
02/13/21 Brisbane (AU) @ The Zoo
02/19/21 Adelaide (AU) @ Jive
02/20/21 Melbourne (AU) @ Stay Gold
02/26/21 Sydney (AU) @ Crowbar
02/27/21 Canberra (AU) @ The Basement
Line-up
Danny Estrin – Vocals
Simone Dow – Guitars
Alex Canion – Bass
Scott Kay – Guitars
Ash Doodkorte – Drums
Recording studio:
Sumo Studios – Drums
Templeman Audio – Guitars and Bass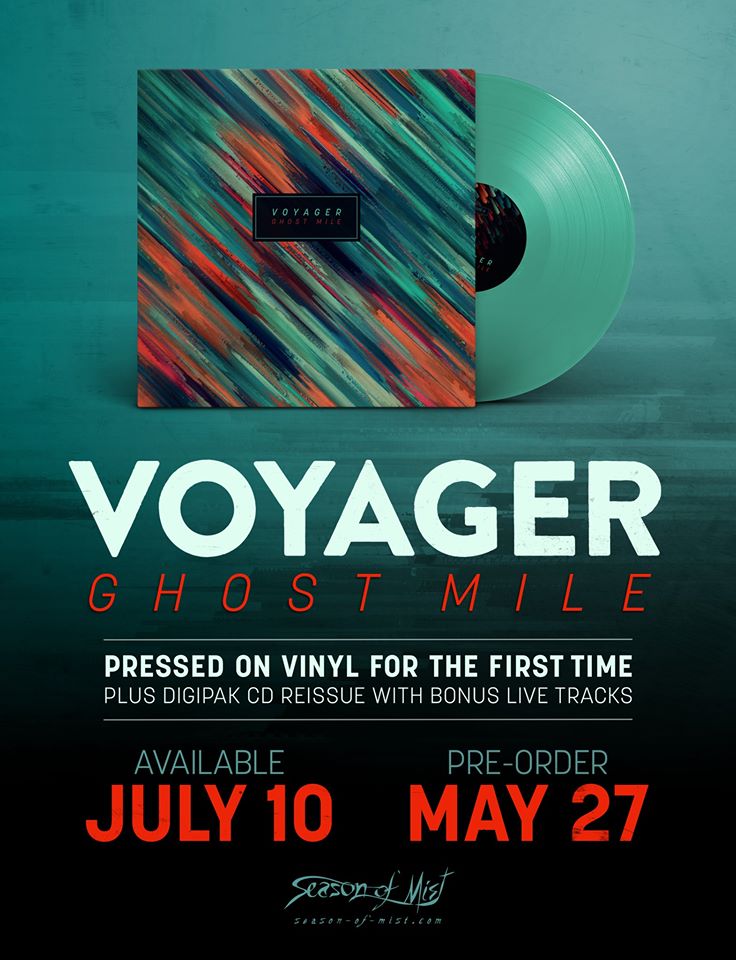 Artist photo by Dark Spirit Photography
Press release courtesy of Season of Mist