Share the post "Yngwie Malmsteen announces 'Live From Las Vegas' concert"
Guitar legend Yngwie Malmsteen has announced a 'Live From Las Vegas' concert to be held on Saturday, March 20th at 7:30PM PST. The gig will be both viewable in-person and online via Veeps.
"Join The Maestro himself for a live, "one-night-only" experience, as he performs the best of his legendary catalog!" exclaims today's show announcement. "Veteran rock n' roll historian and personality Eddie Trunk will act as host of the evening's proceedings."
For tickets to attend the concert in person, head over HERE. Here's that Veeps link again for catching the show online. Check out the official flyer below.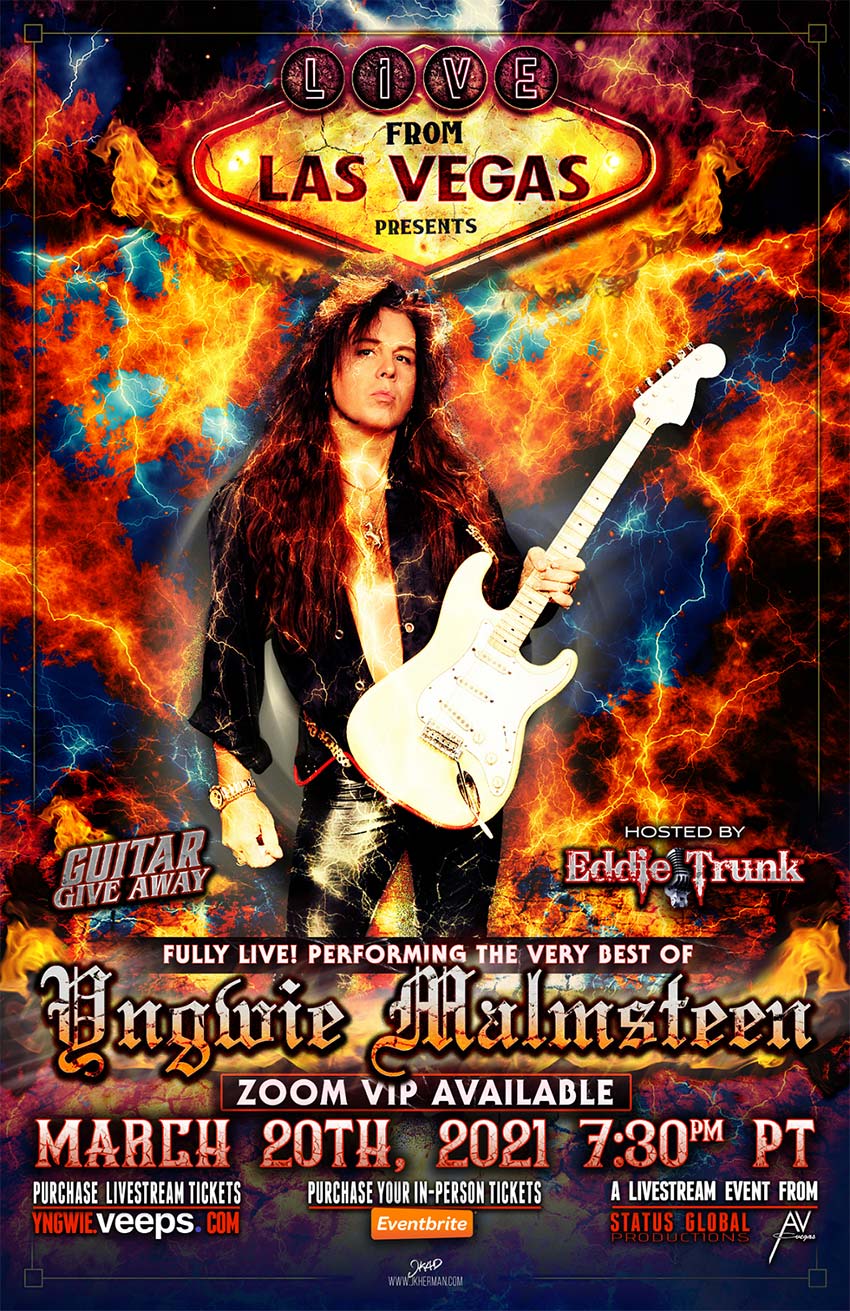 Also Check Out: Sponge announce 'Live From Las Vegas' stream
Concert shot by CRIOS