Share the post "THE O'REILLYS AND THE PADDYHATS set release date for new METALVILLE album"
Today, Metalville Records announces April 24th as the international release date for The O'Reillys and the Paddyhats' highly anticipated fourth album, Dogs on the Leash.
The O'Reillys and the Paddyhats are a unique formation that has been giving Irish folk punk a new, fresh face for years now. The name might sound a bit complicated, but the mission is even clearer: The Paddyhats want to tear you out of your everyday life and drag you to the dancefloor.
Wherever they go, there is a good mood and an atmosphere like at a concert among friends. Driving folk, hard guitars, and a shared passion are the recipe that has moistened many throats and sore hands in recent years.
With their fourth album, Dogs on the Leash, the seven musicians with the Irish hearts do not leave the dogs on a leash at all. Their rocky-punky music with more than just a dash of life-affirming and sometimes mystical Irish folk is reminiscent of a stray mutt who brings back from his travels captivating, often-funny, but sometimes sad stories and maybe a few fleas.
Everything is allowed when traditional Irish melodies, together with hard electric guitars, unite an ancient musical culture with the modern world. Those who don't leave the club dancing, singing, and half-staggering have probably never been to a Paddyhats concert. Because there are also enough drinking songs, of course!
The O'Reillys and the Paddyhats bring their Irish folk punk into your head, your legs, and your soul! Never keep the Dogs on the Leash! Cover and tracklisting are as follows: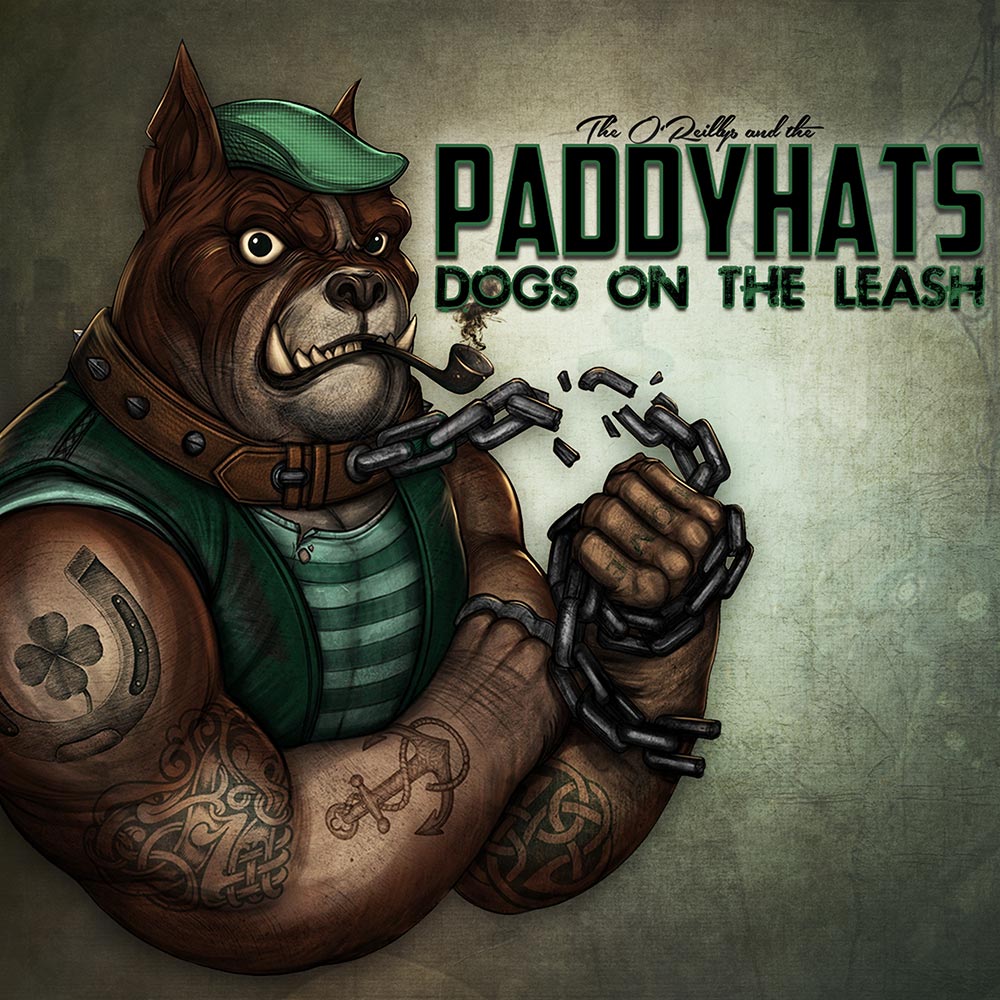 1. Dogs on the Leash
2. Here It Goes Again
3. James Brian
4. Hobo of Mitchelstown
5. Millions
6. Ferryman
7. From Dublin to Moscow
8. Overtime Work
9. Captain Without a Ship
10. Beautiful Fear
11. Back Home in Derry
12. Shoe Shine Boy
13. Farewell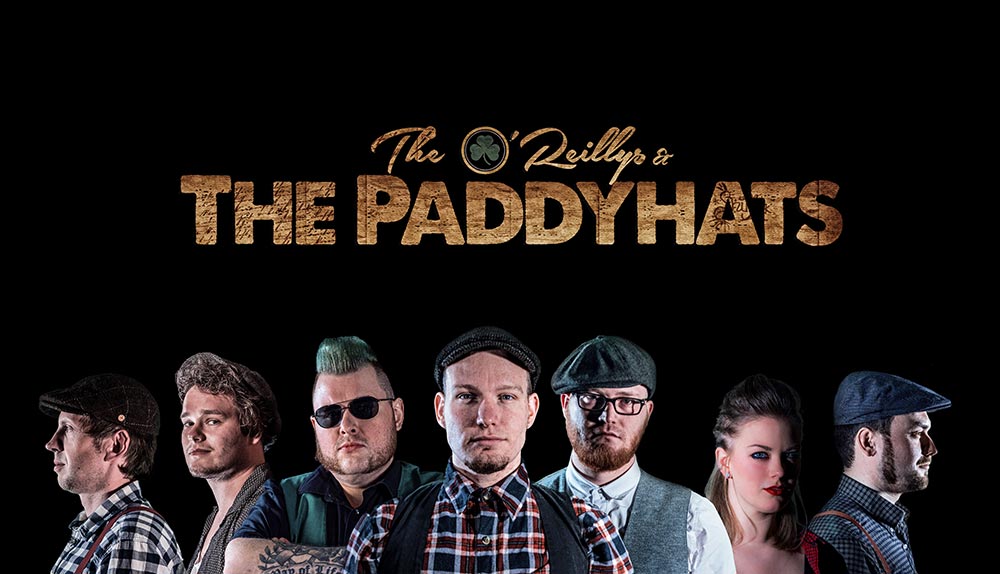 THE O'REILLYS AND THE PADDYHATS lineup
Sean O'Reilly – vocals, acoustic guitar, tin whistle, low whistle
Dwight O'Reilly – banjo, accordeon, vocals, mandolin and acc. guitar
Mia Callaghan – violin
Connor O'Sullivan – E-guitar
Jan McFlannigan – Irish blues harp, b. vocal, washboard, chain, show
Fitzgerald O'Brien – E-Bass, Contrabass
DR Bones – drums
Press release courtesy of Suspicious Activities PR