For more than 36 years Mike has been a mainstay in the underground NY metal scene, starting out in the 1980's – present, as founding member of the band Prime Evil. An outstanding musician, Mike has also filled in on amazing tours for other bands, notably, Demolition Hammer and others.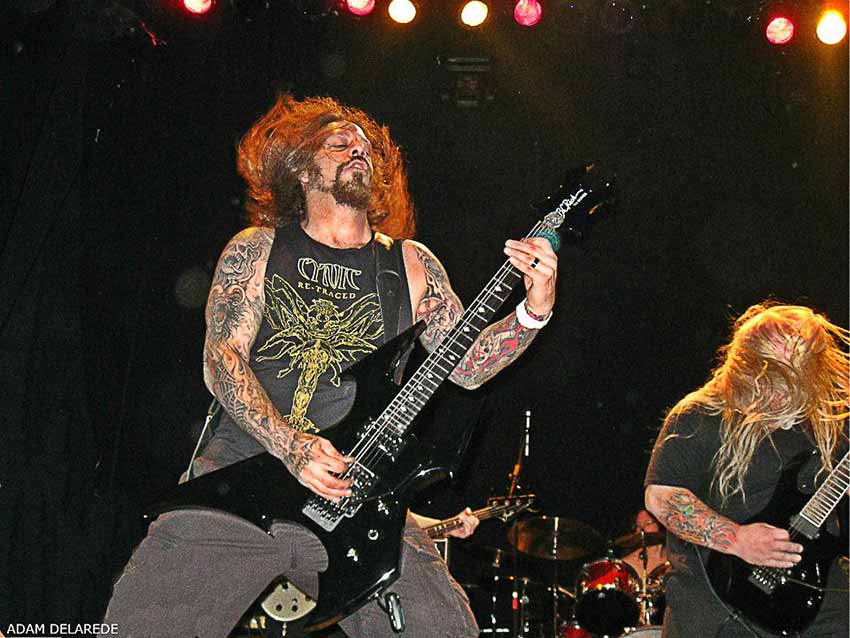 With unwavering love and passion for music, Mike opened Beacon Sound Works before Covid, and for a while had a successful music studio where countless musicians frequented and recorded. Mike produced, recorded, mixed, mastered music for some of the best that NY underground had to offer, until a series of events, a tornado destroying their home, and Covid hit.
Their home and business were lost; however, this never killed their unwavering spirits. Mike & Kelly selflessly donating their time, energy, and skills to quietly benefit musicians, though they never sought to be recognized for this in any respect. They are both truly amazing souls who are very private and would never ask for anything to benefit themselves. The music industry can be a hard road and it is certainly not forgiving when traumatic illnesses strike.
On behalf of every artist, musician, band, and music lover in the NY underground and beyond that have been touched by this amazing couple, I would like to see us dig deep and do our best to help them toward medical costs, groceries, rides to treatments and all that they need not worry about as they push through this. They need us now. Please consider donating. Every dollar counts.
Read more on the link: https://gofund.me/2d6f78ac
https://www.facebook.com/real.prime.evil
https://www.facebook.com/studiosbeaconsoundworks



Press release courtesy of MetalIsVital Press
Also Check Out: Lacuna Coil release new single, "Swamped XX"