New York City's own Pyrrhon have released a new track titled, "Rat King Lifecycle," which you can check out below. The song appears on the band's new LP, 'Abscess Time,' which officially drops on June 26th via Willowtip Records.
Along with the release of the track, the band have also announced they will be donating proceeds today. About the track and the band's plans, vocalist Doug Moore shares:
A lot of Pyrrhon's music is devoted to the struggle to see what is in front of one's nose – it is often hard work to recognize the horrors of everyday life in modern America for what they are. That is not so right now; the horror is staring us in the face. Instead, it is time to insist that a better world is possible. A new way of life is struggling to be born right now in this country. The police hide their identities and cower behind shields and armor because they're scared of losing their grip, and they should be. "Rat King Lifecycle" is about posturing, coddled bullies like them getting what's coming to them – an awful, gasping death, like they've inflicted on so many others.

Pyrrhon will be donating all of our Bandcamp revenue from sales today to Campaign Zero, a police reform organization affiliated with Black Lives Matter. We will also be making a number of our prior releases – An Excellent Servant…, Growth Without End, Running Out Of Skin, and Fever Kingdoms – available for name-your-price. If you don't care to go this route, we encourage you to directly support the abolition/reform campaign of your choice instead. Let's make some cops get real jobs.
Stream "Rat King Lifecycle":


Track listing:
1. Abscess Time
2. Down At Liberty Ashes
3. Teuchnikskreis
4. The Lean Years
5. Another Day In Paradise
6. The Cost Of Living
7. Overwinding
8. Human Capital
9. Cornered Animal
10. Solastalgia
11. State Of Nature
12. Rat King Lifecycle
Record, mixed, and mastered in January & February 2020 by Colin Marston at Menegroth: The Thousand Caves, Queens, NY
Album artwork by Caroline Harrison
Photos by Caroline Harrison
Pyrrhon is:
Dylan DiLella – guitars
Erik Malave – bass, vocals
Steve Schwegler – drums
Doug Moore – vocals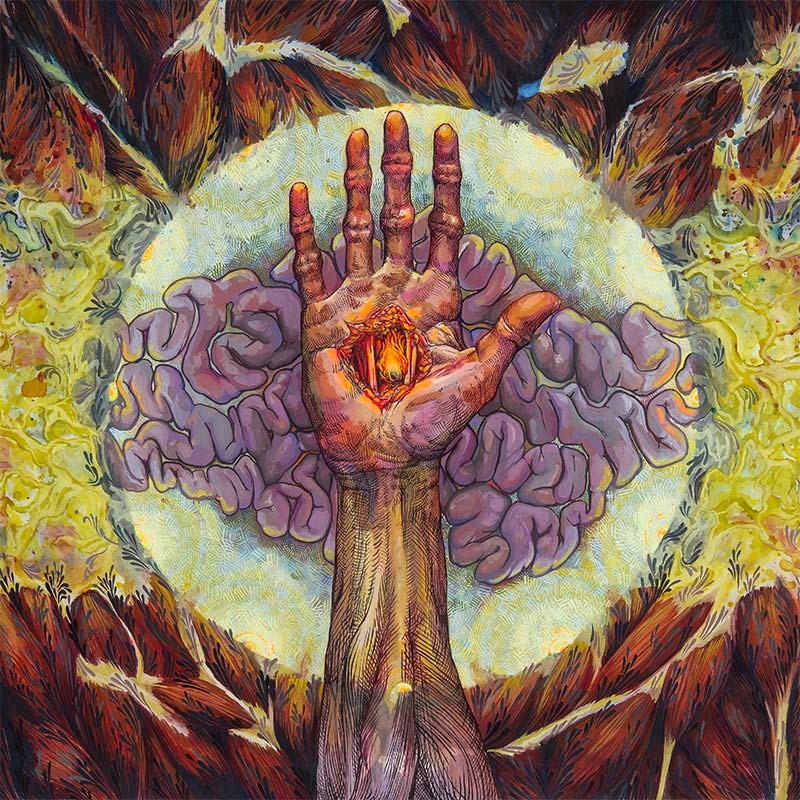 Artist photo by Caroline Harrison
News sourced via Perfect World PR