St. Louis-based synth metal threesome The Lion's Daughter will release their new full-length album, 'Skin Show,' on April 9th through Season of Mist (pre-order).
To celebrate the released of their new record, the band will live stream a set on Sunday, April 11th at 8PM EST. The gig, as part of a four-night Sinkhole event, will also feature a performance from Hell Night. Tickets and merch bundles are available at this location. Check out the flyer below.
Regarding the new LP, the label notes, "'Skin Show' could serve as the soundtrack to Times Square in the 1970s – the epicenter of sin and salacious misdeeds; a haven for sex, drugs, and crime beneath the inviting glow of neon signs from sleazy adult video stores; a place one would not dare walk alone after midnight unless tempted by devil himself. Its deviant, raw, nasty, disturbing, and yet, the most lively, evolved, and polished version of the trio yet."
Check out the cover and track listing for 'Skin Show' and stream singles "Neon Teeth" and "Sex Trap" below.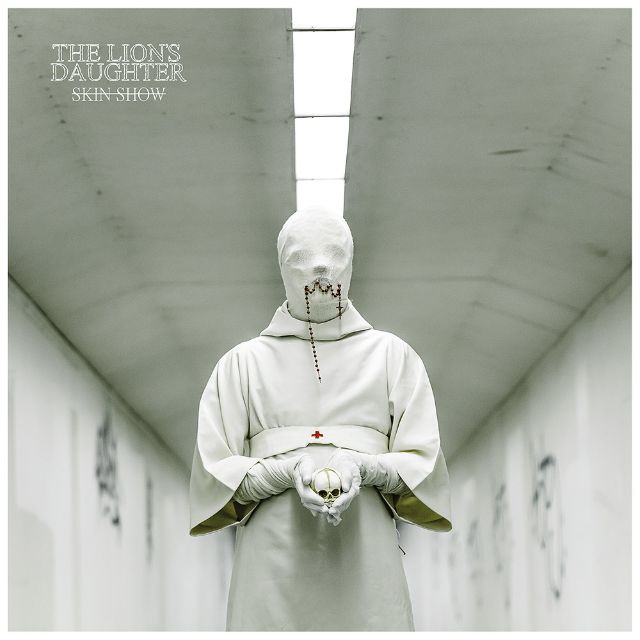 'Skin Show' Tracklist:
01. Become the Night (4:26)
02. Curtains (4:17)
03. Neon Teeth (4:19)
04. Dead in Dreams (3:30)
05. Werewolf Hospital (3:22)
06. Sex Trap (4:06)
07. Snakeface (4:07)
08. All Hell is Mine (3:55)
09. Skin Show (4:02)
10. The Chemist (6:06)
Recording Lineup:
Rick Giordano – Guitars, vocals, synths, bass
Erik Ramsier – Drums and percussion
Scott Fogelbach – Vocals
Live Lineup:
Rick Giordano – Guitars, vocals, synths
Erik Ramsier – Drums and percussion
Scott Fogelbach – Bass, vocals
Recording Studio: Firebrand Recording (St. Louis, MO, USA)
Producer/Sound Engineer: Sanford Parker
Mixing Studio & Engineer: Sanford Parker @ Hybercube (St. Louis, MO, USA)
Mastering Studio and Engineer: Colin Jordan @ The Boiler Room (Chicago, IL, USA)
Cover Art: Mothmeister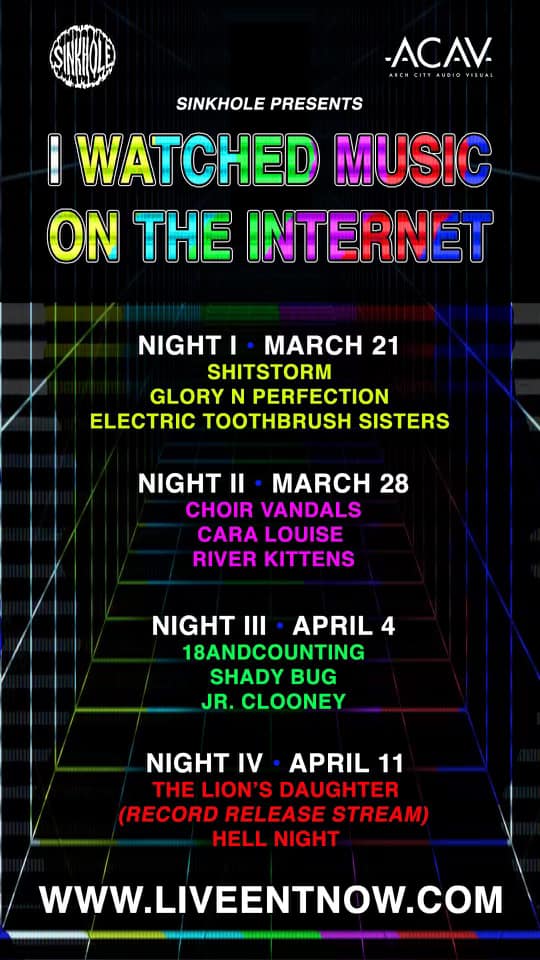 Also Check Out: Dangerous Times for the Dead announce free live stream