Following a temporary close this past March, Manhattan showroom, Sony Square NYC, has officially closed its doors for good due to the ongoing global pandemic. The space was known for showcasing new products, music, movies, and video games for free to the general public.
Since opening in summer 2016, Sony Square NYC has hosted numerous special events throughout the years, and just this past March (right before the crisis hit), the room welcomed LA metallers Body Count for a special 'Carnivore' listening party and Q&A. Heavy metal legends Judas Priest also signed copies of their latest album, 'Firepower,' at the space in 2018.
Here's a full statement from Sony Square NYC:
In August 2016, Sony Square NYC opened with the mission to be a public space committed to showcasing the Sony Brand through innovations in electronics; providing behind-the-scenes looks at TV shows and movies; celebrating music artists and their fans; and bringing together the gaming community. Located at Sony's New York City headquarters, there was no better place to experience the past, present, and future of our brand, than by walking into Sony Square NYC.

Nearly four years later, due to the Covid-19 pandemic, Sony Square NYC—and the city we call home—has experienced unplanned, uncontrollable circumstances, and a period marred with unimaginable loss for so many people.

After closing temporarily in March, we've spent the last few months thinking about how to move forward. After much thought and reflection, we've made the immensely difficult decision to permanently close Sony Square NYC.

We believe the best way forward for Sony to share our brand story now is to enhance our social & digital engagement, while reducing our physical footprint. With tens of millions of Sony fans following us on social media & online, we look forward to engaging, creating immersive experiences and captivating the curiosity of our audience, as only Sony can.

We want to thank our entire staff, who are most certainly Sony's foremost brand ambassadors, and who worked every day to create amazing experiences for our visitors. We also want to thank all of the artists, photographers, filmmakers, animators, game designers, and creators who led photo walks, forums, conversations, meet & greets, performances, and more.

And lastly, our sincerest thanks to all of the Sony fans who came through our doors.
RIP
Here are some throwback photos via the Sony Square NYC website: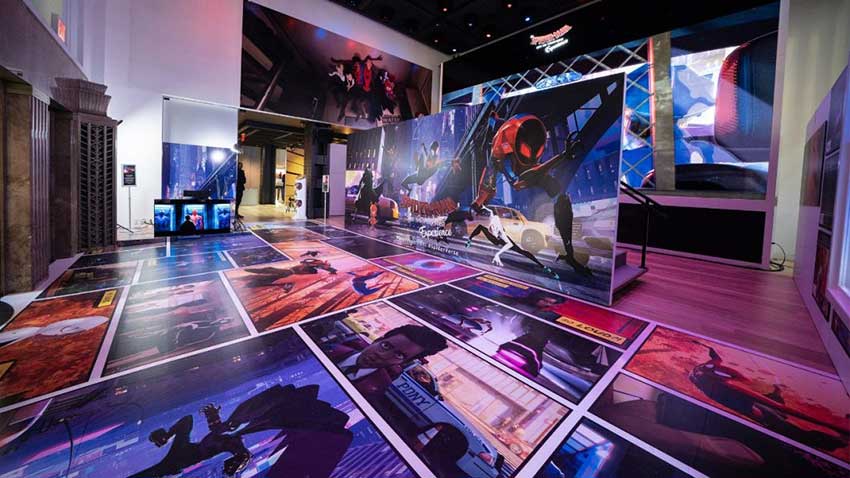 Here's a virtual tour recorded earlier this year thanks to pimpmyconsole:


Featured photo via